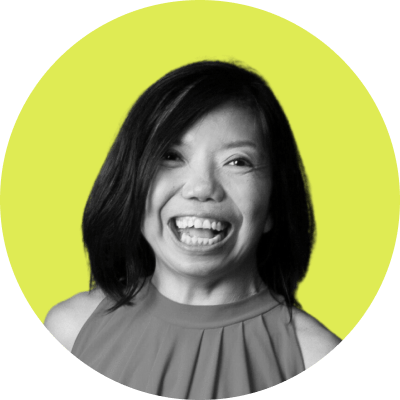 Anthea Indira Ong
Chair of the Board of Directors and Founder, WorkWell Leaders
A Nominated Member of Parliament from 2018-2020, Anthea is an experienced board member and board chair backed by a proven track record as a C-level executive of 30 years. A sought-after advocate and speaker on human-centred leadership, mental health and social entrepreneurship, she has also published numerous commentaries in The Straits Times, CNA, Today and Mothership. Her wood-cover memoir, 50 Shades of Love, was shortlisted for the Best Illustrated Non-Fiction Title in the 2019 Singapore Book Awards.
Often described as a 'maven of influence', 'trailblazer' in social impact and 'thought leader' in diversity & inclusion, Anthea prefers to describe herself as a 'full time human being and part time everything else'. A creative and dynamic leader, she divides her time, energy and love across many different communities and has founded several impact initiatives in her focus areas of mental health, marginalised communities and environmentalism, including Hush TeaBar, WorkWell Leaders, SG Mental Health Matters, A Good Space Co-operative and Welcome In My Backyard. Her varied experience, including an ICF Certified Professional Coach, provides valuable perspectives to boards and executive teams.
Associate Professor Daniel Fung
CEO, Institute of Mental Health (IMH)
Associate Professor Daniel Fung is a child and adolescent psychiatrist and also the CEO of the Institute of Mental Health in Singapore. He is an Adjunct Associate Professor at all 3 Singapore medical schools. Dr Fung is the past President of the International Association for Child and Adolescent Psychiatry and Allied Professions and President of the College of Psychiatrists, Academy of Medicine, Singapore.
Dr Fung has co-authored over 200 peer reviewed research papers, books and book chapters. Dr Fung has actively been involved in developing telepsychiatry in Singapore and has also developed a number of digital mental health solutions in the last 10 years including a patented novel treatment for ADHD.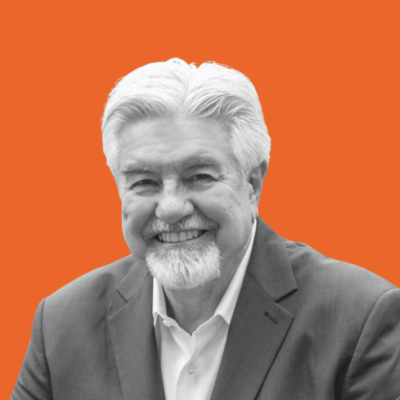 Dr Bob Aubrey
CEO & Founder, ASEAN Human Development Organisation
Dr Bob Aubrey is a global expert in human development and leadership with decades of experience, working in more than 25 countries on 6 continents. He has also published 14 books in areas of expertise.
Dr Bob Aubrey founded ASEAN Human Development Organisation to promote human development in the workplaces across the 10 ASEAN Member States and his professional expertise also spans personal development, learning, leadership, organisational development and corporate strategy. His other pro bono work includes being the co-founder of the Ethics Council and Advisory for the ASEAN Region, Advisory Board Member of the Academy of Future Education, Xi'an Jiaotong-Liverpool University in China, and Chair of the Human Development committee of the European Chamber of Commerce in Singapore.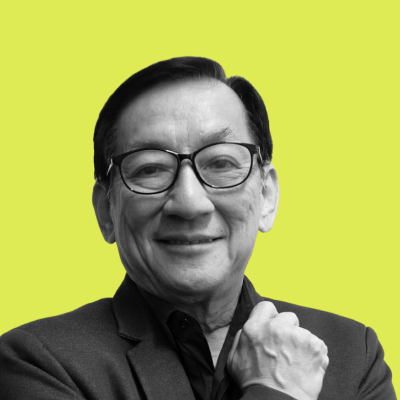 Dr Janson Yap
Chief People Officer, National University of Singapore
Dr Janson Yap is Chief People Officer at the National University of Singapore (NUS), where he oversees human resources policies and processes across the University. He was previously the University's Chief Risk Officer from 2020 to 2022. He is also Adjust Professor at the NUS Business School.
Prior to joining NUS, Dr Yap served in various capacities in the Deloitte network. He currently serves on the advisory board of Tan Hiep Phat Beverage Group in Vietnam.
Dr Yap is also the author of several books and Why ME?, his latest book, studies work-culture, employer and employee motivations, expectations and engagements.
His tertiary qualifications include a Doctor of Professional Studies (University of Southern Queensland), Executive Masters of Business Administration (University of New South Wales) and a Bachelor of Science and Post-Graduate Diploma in Education (Monash University). He also holds a Diploma of Biblical Studies from Moore College.
Yong Yih Ming
CEO, Mount Elizabeth Hospital
Mr Yong Yih Ming is the Chief Executive Officer of Mount Elizabeth Hospital at IHH Healthcare. His healthcare career spanned 2 decades and started in the public sector at Alexandra Hospital where he was also involved in the development of Khoo Teck Puat Hospital. Prior to Mount Elizabeth Hospital, he was General Manager of Raffles Medical at Raffles Medical Group. He has been a District Councilor of South East Community Development Council since 2011.
Colyn Chua
Head of Jardines Mindset, Jardine Matheson Group
Ms Colyn Chua carries with her over a decade of experience in the Corporate Social Responsibility (CSR) sector. She joined Jardines MINDSET, the Jardine Matheson Group's CSR programme and a registered mental health charity, in 2012 and as the Head of MINDSET, she oversees the organisation and its employee volunteer programme. She practiced as a Medical Social Worker prior to joining MINDSET and recently obtained a Master in Business Administration to better understand and solve challenges relating to CSR and sustainability in corporations.
As an advocate of social betterment, Colyn encourages everybody to adopt an empathetic approach towards matters as a basic step to elevate the community. She also believes that more can be done in the areas of mental health and corporate purpose, especially in awareness raising, community inclusivity and acceptance and sustainability. By actively engaging mental health organisations and sharing views and knowledge, she hopes to see a growing number of like-minded advocates in the mental health ecosystem in Singapore and beyond.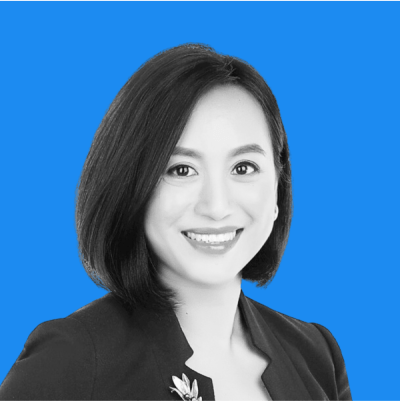 Dr Vanessa San
Wellbeing Leader Singapore, Mercer
Dr. Vanessa San brings over 20 years of corporate and clinical experience. She worked in the field of mental health for nearly 15 years, across hospital, educational and private practice settings. She went on to specialise in psychometric assessment, leadership development and coaching, providing valuable insights, tools and training to enable leaders and teams to optimise performance and actualize potential.
With mental wellness emerging as a top workplace concern, Dr. San joined Mercer to bring her passion, experience and consulting expertise in partnering with clients to tackle this pressing need. She works with clients in designing wellbeing strategies and delivering effective programs for lasting impact, while promoting greater awareness of the imperative of wellbeing to workplace health and safety, performance, and talent engagement and retention.
Heena Bose
Deputy Chief Executive Officer, Pacific Prime
With over 19 years in operations across HR outsourcing and shared services, Heena excels in areas like customer service, accounts payable, retirement, transitions, and flex and broking in Employee Benefits and Insurance. She provides strategic, financial, and operational leadership while collaborating closely with senior leadership.
Heena significantly aided multinationals in operational performance and client deliverables. Her strengths lie in process development, streamlining, and client-centric services. She holds a Six Sigma Green Belt and enhanced efficiencies via automation, resource management, and process simplification in Singapore, Malaysia, and Hong Kong.
Mark Czajowski
Chief Marketing Officer, Manulife
Mark leads the Marketing, Communications, Customer Experience, and Advanced Analytics capabilities for Manulife Singapore. He built and scaled Advanced Analytics, Customer Experience and Marketing functions for Manulife Japan to deliver an improved experience for our customers and distributors.
He has over 15 years of experience across multiple leadership roles in  Singapore, Japan and Australia, spanning consulting, start-up and financial  services industries. Prior to his roles at Manulife, Mark held numerous advisory  positions with IBM Business Consulting Services and Macquarie Group.
Mark holds a Bachelor of Science in Information Technology from the University  of Technology Sydney.
Varun Mittal
Head of Innovation and Ecosystem, Singlife
Varun leads Innovation and Ecosystem at homegrown financial services company, Singlife. He collaborates closely with both internal and external stakeholders to adopt transformative ideas as well as develop partnerships with key industry players.
Prior to joining Singlife, Varun was responsible for FinTech business development in 130 emerging markets across the globe. He has been involved in various technology companies throughout his career and he is co-founder of the Singapore FinTech Association and ASEAN FinTech Network.
Varun is the founder of "The Fintech Nation" project comprising a book, podcast and investment fund to support the fintech ecosystem in Singapore. He is also actively involved in other investment vehicles and funds, focused on early and growth stage investments in emerging markets.
He holds a Master of Business Administration in Strategy and Organisation from National University of Singapore and a Bachelor of Technology in Computer Science Engineering from India.
Nathan Andres
Author, Former CPO & Global Wellbeing Leader
Aiken Chia
Content Creator
Aiken Chia is an independent Content Creator, Host, and Founder of Every Good Endeavour – a production studio with a mission to create content that makes a positive and tangible impact in the social media industry through authentic and relatable content and strategic brand partnerships. He was previously the producer, host and face of over 200 episodes of Singapore's most watched Food Series – Food King!
See Yen Theng
Chief, Caregiving and Community Mental Health Division, Agency for Integrated Care
As the Chief, Caregiving and Community Mental Health Division, Agency for Integrated Care, Ms See Yen Theng leads the building of sector capability and development of integrated mental health networks. She was instrumental in leading team in the development and implementation of the Community Mental Health Masterplan.
One of the key initiatives is the implementation of Dementia Friendly Communities (DFC) which aims to bring together health and social care providers, community partners, businesses and faith based organisations to support those with dementia and their families in a safe and inclusive community. She also led in establishing the Dementia Nursing Home Design Resource Panel which is multiagency comprising clinicians, policy makers, administrators and operators to develop a set of design guidelines and recommendations to make the nursing homes dementia friendly.
Her team developed useful caregiver resources to provide information and tips, as well as piloted new respite programmes for caregivers where they can take a break.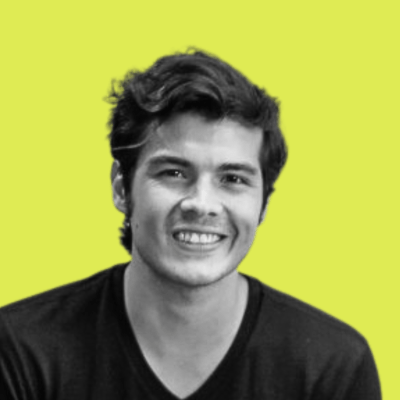 Erwan Heussaff
Co-founder, REBEL
Erwan Heussaff is a dynamic entrepreneur and creative visionary known for his diverse accomplishments across the business and culinary landscape. With Rebel, their goal is to impact as many lives as possible through fitness, clean eating and mental health support. He is also the founder of FEATR Media and the Fat Kid Inside Studios, a digital publisher in the Philippines, pioneering Original Digital Content and programming. He is active in other industries such as Tech, Food and Beverage and Product Distribution.
His journey reflects a commitment to innovation, culinary passion, and a global impact that continues to inspire audiences worldwide.
Yoganathan Ammayappan
Deputy Chief Executive Officer, National Council of Social Service (NCSS)
Yoganathan Ammayappan is the Deputy Chief Executive Officer of the National Council of Social Service (NCSS), a statutory board of the Ministry of Social and Family Development (MSF).
Prior to assuming his role in NCSS, Yoganathan was the Senior Director of the Rehabilitation and Protection Group in MSF, managing policies, programmes and provision of services relating to adult and child protection and welfare, care of adults and children in State care, at-risk youths, probation of offenders and rehabilitation of young offenders.
Other than these, Yoganathan oversaw the Gambling Safeguards Division, and was also involved in the development of strategy planning and research activities of then-Ministry of Community Development, Youth and Sports (MCYS). He was also the Secretary of the Hindu Endowments Board from 2012 to 2021, and continues to be a member of the Board, chairing one of the biggest unitsunder its charge, the Sri Sivan Temple.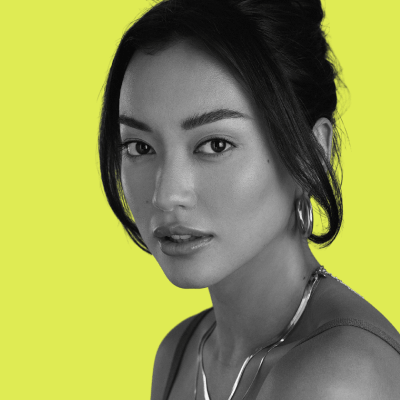 Hanli Hoefer
Presenter, Actor, Advocate of Mental Wellbeing
Hanli brings a diverse background steeped in travel and the arts to her role as a panel speaker at Intellect's Mental Health Festival. Her journey is interwoven with holistic wellness, sustainability, and female empowerment, evident in her content creation and brand collaborations. Her international upbringing fosters a broad perspective, enabling her to amplify varied voices. Renowned as an outspoken advocate for her beliefs, Hanli stands as a prominent Southeast Asian media figure. Hanli is also a strong advocate for mental wellbeing.
Shweta Shukla
Founder, The CultureGram
Shweta is a Singapore-based People & Culture leader with extensive experience in the Asia Pacific region. Over the last decade, she has helped build the foundation of Facebook and Netflix in Asia Pacific as their Human Resources & Talent Leader.
Prior to these corporations, she spent the first decade of my career building a solid foundation in HR and management principles in companies like GE, AON Hewitt and HSBC. Shweta regularly speaks at universities and industry forums on leadership, culture, inclusion and innovation in the HR domain.
Adjunct Associate Professor Yong Keng Kwang
Group Chief Nurse, National Healthcare Group
Adjunct Associate Professor Yong Keng Kwang currently holds the role of Group Chief Nurse at the National Healthcare Group (NHG). His career journey began as a clinical nurse at Tan Tock Seng Hospital (TTSH) in 1996, culminating in his tenure as the Chief Nurse at TTSH, where he played pivotal roles in strategic planning, manpower development, clinical operations, and quality management.
In his capacity as Group Chief Nurse at NHG, he has overseen the professional development of around 8,000 nurses.
As of April 1, 2023, Keng Kwang has taken on an additional role as NHG's Chief Wellness Officer, spearheading efforts to enhance the well-being of NHG's 22,000 staff.
Eswari Gunasagar
Public Figure
Eswari Gunasagar is a well known actress and host in the local media scene. Apart from her passion in the arts, her strong belief in sustainability, kindness and equality is evident in the contents that she put out and collaborations with private and Government bodies. Eswari is also a mental health advocate who is passionate about breaking the stigma around mental illness.
As a survivor of anxiety and depression, she knows the firsthand challenges of living with a mental health condition. Eswari is committed to providing support and resources to others who are struggling, and she believes that everyone deserves to have access to quality mental health care.
She is dedicated to creating a more understanding and compassionate world for people with mental health conditions.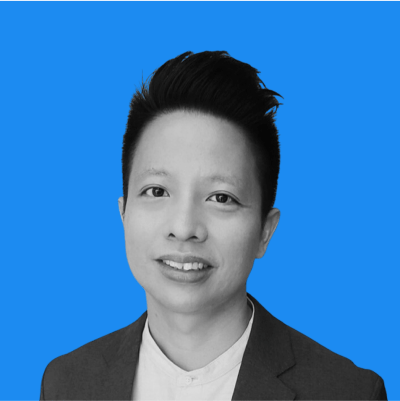 Shaun Ee
Cluster Head of People, APB Singapore & HEINEKEN Myanmar, The HEINEKEN Company
Shaun Ee is Cluster Head of People for Asia Pacific Breweries (APB) Singapore and HEINEKEN Myanmar, overseeing the People Function for both organisations and driving local and regional talent and culture transformation programmes in support of business objectives.
He graduated from NUS Business School, with a Bachelor's Degree in Business Administration majoring in Management and Marketing. Shaun has more than 20 years of HR experience across various industries and was awarded the Best HR Leader at the HRM Awards 2018.
Dr Jade Kua
Life Coach, Medicine Specialist, Jade Life and Wellness
Dr. Jade Kua is a Master Certified Coach and a champion of a comprehensive approach to wellbeing. Her professional journey spans roles ranging from hands-on critical care in frontline public healthcare settings to establishing niche wellness ventures within Singapore.
With a foundation rooted in practical mindfulness, Dr. Jade Kua has strategically developed wellness enterprises that embody this philosophy. Her coaching enterprise, Jade Life And Wellness, stands out for fostering high-performance leadership and nurturing enriching relationships. Even in the face of the challenges posed by a volatile, uncertain, complex, and ambiguous (VUCA) world, she guides individuals in becoming their best selves.
Dr. Jade Kua's exceptional skillset places her in the world's top 4% of qualified coaches, making her a true leader in the field of comprehensive wellbeing.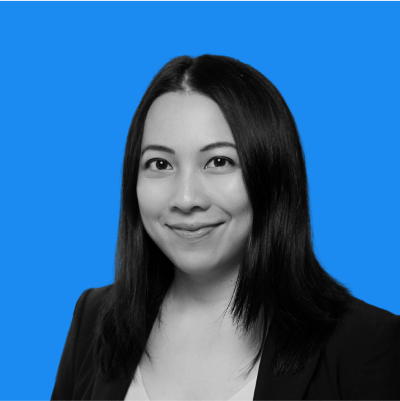 So Sin Ting
Chief Client Officer, Endowus
So Sin Ting is Chief Client Officer at Endowus, Asia's leading digital wealth platform.
‍
Sin Ting brings over 15 years of experience in the wealth management industry at leading banks across Hong Kong and Singapore, including Morgan Stanley and Nomura.
‍
Sin Ting wants to make the best of investing accessible to everyone, and to bring best-in-class investment products and solutions to retail and accredited investors at scale through Endowus. In her current role, she leverages her extensive wealth management experience to deliver a client-first hybrid investing experience through an intuitive digital platform and efficient, multi-channel advisory support. She believes Endowus plays an important role in empowering people with the right financial knowledge, to help them overcome misinformation, choice overload, and decision paralysis in the world of investing.
‍
Despite her experience in wealth management, Sin Ting found it challenging to manage her own personal wealth in a holistic manner. Through Endowus, she hopes to spread financial literacy and enable investors to make informed decisions about their own financial future.
Lutfi Ghani
Human Resource Director for Singapore and Malaysia, Kuehne + Nagel
Lutfi Ghani is the HR Director at Kuehne+Nagel, and has about 11 years of working experience. After starting out his career in leading recruitment firms, Lutfi has developed his expertise in identifying and recruiting talents that can make a difference in an organisation. This exposure has allowed him the privilege of understanding niche volatile markets across the region and how to address the talent crunch in each of them.
He now sits in Kuehne + Nagel, one of the world's leading logistics companies, with over 120 years of success and excellence behind it.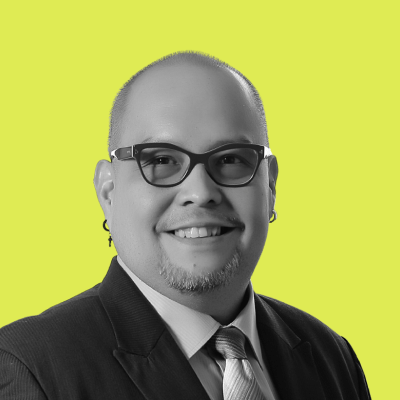 Dr Demosthenes Villarin Jr.
Medical Director & Head of Business Development - Health and Benefits, Willis Towers Watson Philippines
Dr Dennis has more than two decades of being an experienced managed care professional in the areas of Claims and Utilisation Analysis, Utilisation Management, Healthcare Analytics, Service and Quality Assurance, Occupational Health, Health and Wellbeing, ISO Compliance, and Sales and Business Development.
Prior to joining Willis Towers Watson, Dr Dennis was the Health and Wellbeing Lead for a large multinational firm where he oversaw the health and wellbeing of over 50,000 employees. At Willis Towers Watson, Dr. Dennis holds a dual role. As Medical Director, he serves as the medical subject matter expert, providing top-notch client management and project management for corporate Wellbeing advisory projects. In addition, he delivers cutting-edge utilisation management analytics to Brokerage and Consulting clients. In his capacity as Business Development Lead, he spearheads efforts to achieve the Health & Benefits Line of Business Sales Target.
Chan Joy Seng
Director and Accredited Nutritionist, Alive Nutrition Consultancy
Chan Joy Seng, Director and Accredited Nutritionist at Alive Nutrition Consultancy, holds a Masters in Human Nutrition from the University of Sheffield and a Bachelor in Food Science and Technology from the National University of Singapore. He's a Singapore-accredited nutritionist and a member of esteemed organisations like the Singapore Nutrition & Dietetics Association, Society of Behavioural Health Singapore, and Singapore Institute of Food Science & Technology.
Joy Seng often conducts health talks for corporate clients, leads supermarket and hawker centre tours, offers nutrition coaching, and conducts healthy cooking demos. He's also involved in Health Promotion Board initiatives such as Lose to Win, Health Ambassador, Healthy Workplace Ecosystem, and Childhood Obesity Phone Counselling.
With a robust background, he served as chief administrator of the Healthier Choice Symbol program and is certified as a Workplace Health Promotion Consultant and Trainer by the Health Promotion Board.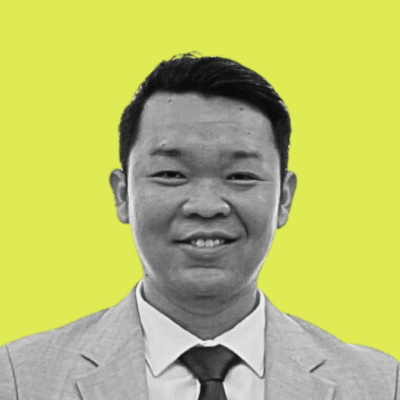 Cho Ming Xiu
Founder & Executive Director, Campus PSY
Ming Xiu is the Founder & Executive Director of Campus PSY (Singapore), a Social Service Agency promoting mental health awareness among youths and young adults in the schools and workplaces. He co-chairs the Youth Alliance, a ground-up Mental Health Committee, part of the National Mental Health anti-stigma campaign, Beyond the Label.
He also seats on the SG Mental Well-Being Network Steering Committee, part of the Inter-Agency Taskforce for Mental Health and Well-Being. Ming Xiu has received awards including the Singapore Youth Award (SYA) 2019 and President's Volunteerism & Philanthropy Awards (PVPA) 2022 – Leaders of Good (Youth) Award.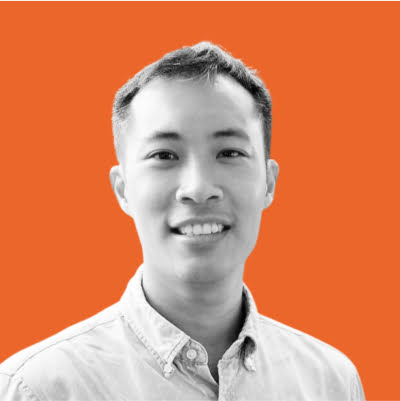 Goh Zhengqin
Deputy Head, Health & Wellbeing, National University of Singapore
As Deputy Head, Zhengqin provides leadership to the clinical teams, and creates partnerships and initiatives that enhance health and wellbeing across the University's campuses.
Zhengqin has over 13 years of experience as a Clinical Psychologist in educational, public health, and forensic settings including leadership positions. Having benefited from a positive undergraduate and graduate experience in the National University of Singapore (NUS), he feels privileged to give back to his alma mater.
In his free time, he prioritises and enjoys being with his family and his multiple pets (furries and creepy crawlies). And as opportunities present, he indulges in playing acoustic guitar, reading, skipping and inline skating.
Caleb Tan
Senior Manager, MOH Office for Healthcare Transformation
Caleb Tan leads partnerships and outreach efforts for mindline.sg.
He has a keen interest in behavioural economics and the use of technology to improve lives. Caleb has extensive experience in employee wellbeing, specialising in designing and implementing digital health programmes. Caleb has a Masters in Public Health from the Saw Swee Hock School of Public Health at the National University of Singapore.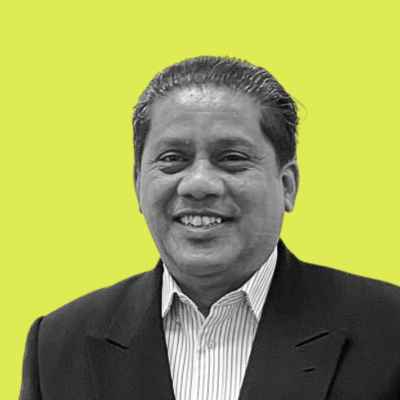 S. Mahandran S. Subramaniam AMN, PJK
Head of Wellness, MiCare Sdn Bhd (Malaysia)
Mr S. Mahandran, Head of Wellness at MiCare Sdn Bhd, has dedicated himself to serving companies through Third-Party Administration (TPA) services since May 1997.
With 18 years as Senior Manager for Corporate Health and Wellness Services, he's a visionary leader who has orchestrated 2,000+ wellness program since 2008, alongside 50 conferences and 5 HR symposiums over 25 years, establishing himself as an operational leader in employee wellbeing. His passion and dedication earned the Wellness Unit he led the "Best Corporate Health and Wellness Services 2020" award from the Global Health Asia Pacific Wellness Awards, showcasing his commitment to industry excellence. With a remarkable career spanning two decades, Mr. Mahandran continued to drive corporate health and wellness, fostering healthier, happier workplaces.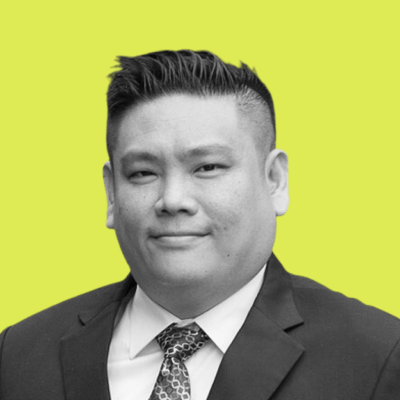 Dr Tan Jit Seng
Director, Senior Home Care Physician, Lotus Eldercare
Dr Tan Jit Seng has been involved in Eldercare services in the community since 2009. Trained as a family physician, he has worked in various nursing homes, long term home care services, disability clinics and family clinics. Dr Tan also helped to initiate transitional care service in KTPH in 2012 and many other community-based services present in the community currently. He deals with caregivers daily in his work over a decade in long term care sector.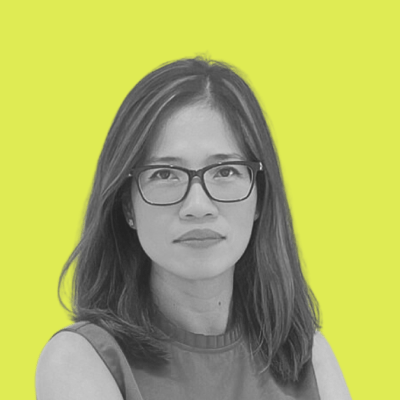 Dung Phuong Nguyen
Country Leader, Mercer Vietnam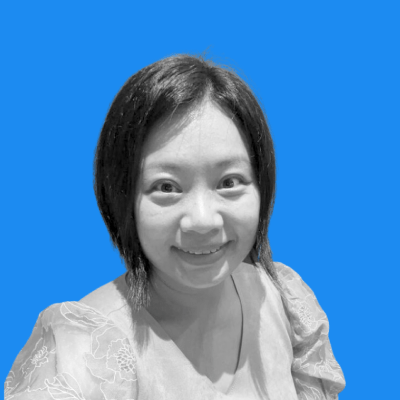 Valerie Liu
Living with schizophrenia
Valerie is a Programme Manager in CAL and a person with lived experience of schizophrenia. It took her 17 years to be where she is today.
As Programme Manager, she facilitates the Caregivers-to-Caregivers (C2C) course for caregivers of persons with mental health issues, and conducts talks to share her knowledge and experience with the larger community. Being a strong advocate for wellbeing, she also enjoys window shopping, going to the gym and meeting up with friends.
Cindy Tan
Caregiver
Cindy is a Programme Manager in CAL and a caregiver to her daughter, Valerie. Her journey with CAL began when she attended the Caregivers-to-Caregivers (C2C) Training Programme, driven by her commitment to support Valerie on the path to recovery.
Motivated by her firsthand understanding of the challenges caregivers face, she became a volunteer with CAL in 2014. Today, she trains and supports fellow caregivers seeking for help, empowering them to better care for their loved ones and themselves.
Lily Goh
Deaf Manager, Hush TeaBar
Hush TeaBar is social movement since 2014 and have been champion mental well-being, empathy, self-care, and social inclusion through the immersive Hush Experience sessions that offer a pause from life's hustle. Hush has conducted over 500 sessions and impacted over 20,000 lives, making an effort to create a compassionate, resilient society.
The highly acclaimed 4-zone Hush Experience offers:
Sign Language and Mindfulness: Learn to express emotions through sign language and practice mindfulness with the Deaf facilitators.
TeaRitual: Savour each sip of tea and embrace the moment with a guided TeaRitual.
Artistic Expression: Unleash one's creativity with therapeutic art using Tea Ink.
Connection: Share reflections within a group, connecting with one another in a human-centred manner that fosters empathy and understanding.
Winnie Wong
Founder, Gold and Behold
Winnie.W, the founder of Gold and Behold, is Singapore's first Modern Kintsugi and Yobitsugi artist. She discovered crafting as a creative outlet to heal from depression in 2017 and now hosts Modern Kintsugi workshops to advocate mental wellness, healing and upcycling.
Gold & Behold has hosted 2020+ Modern Kintsugi workshop attendees, fixed 2548+ items to date, and featured in Straits Times, Zaobao, VOGUE, and more. Gold & Behold has planted 300+ trees as part of its sustainability efforts.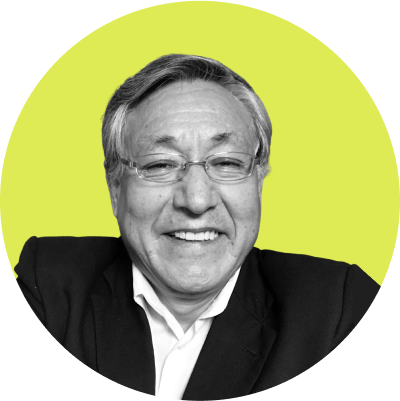 Miguel Velasquez
Associate Certified Coach, Intellect
Miguel is the President and CEO of BL&C, a Tokyo-based management and communication training firm founded in June 2004. He leads and manages the firm, serving corporate clients across various industries, including legal, financial, aerospace, pharmaceutical, transportation, and IT. Some notable clients include White & Case, KPMG, Medtronic, Toyota, IBM, Boeing, and NEC.
In addition to his CEO role, Miguel partners with executive leaders to drive organizational change, emphasizing team leadership and personal growth. He employs a coaching style rooted in compassion, authenticity, and inspiration, drawing from the latest neuroscience research in personal development, well-being, and innovation. With experience in diverse corporate cultures across South America, the US, and Japan, Miguel excels in facilitating multicultural team building and coaching. He is multilingual, fluent in English, Spanish, and Japanese, which he applies in his work.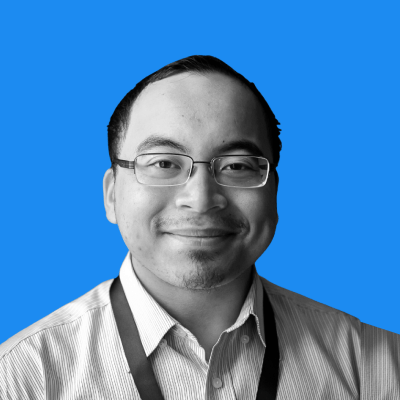 Khairul Arif Razali
Psychotherapist, Intellect
Khairul is a psychotherapist currently living in Malaysia. He holds a Bachelor's degree in Psychology and Philosophy from the Australian National University, and a Master's degree in Cognitive Behavioural Therapy from Flinders University, Australia. Khairul has extensive clinical experience from his time in Australia and Malaysia.
On a full-time basis, Khairul works as a Psychology Officer (Clinical) at a local hospital in Malaysia. He provides services to individuals through psychological interventions such as Cognitive Behavioural Therapy, Acceptance and Commitment Therapy, and Dialectical Behavioral Therapy.
Sandya Padmanapan
Counsellor, Intellect
Hailing from a family with extensive careers in the educational field, Sandya has always been exposed to developing others. On top of that, she pursued her education in a field which guided her to view people beyond their basic abilities.As a school counsellor, her strength lies with children and adolescents. Nevertheless, her educational background has given her the opportunity to work with people of any age and walks of life.
Sandya's passion in working with people from the mental health perspective grew and expanded over the years of working in both Malaysia and Singapore. Embracing the Acceptance and Commitment Therapy concept, she aims to reach out to as many people who needs her guidance.
Theodoric Chew (Moderator)
Co-founder & CEO, Intellect
Theodoric Chew is the Co-founder & CEO of Intellect, Asia Pacific's largest employee mental health benefits company that provides comprehensive mental healthcare for leading workforces and consumers.
Prior to Intellect, Theodoric dropped out of Raffles Institution when he was 16 years old and started his entrepreneurship journey when he founded and brought a content platform, Existgreat, to acquisition at just 20 years old. Theodoric then headed up marketing at Voyagin, a travel tech company that got acquired by Rakuten, and thereafter went on to lead growth at Entrepreneur First, the world's leading deep tech venture builder, before founding Intellect in late 2019.
Today, Intellect serves over 3 million members worldwide, including major employers the likes of Shopee, foodpanda, Grab, Shopback, Singtel, and is backed by leading investors including Insignia Ventures Partners, Y Combinator, HOF Capital, East Ventures, and more. Theodoric was also recognised in the Forbes 30 Under 30 Asia list in 2022.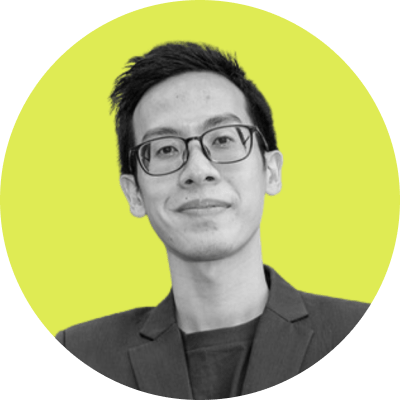 Frank Ng (Moderator)
VP, Marketing, Intellect
Frank is a marketing practitioner, instructor, consultant, and speaker. He leads the Marketing team at Intellect, building the business to be the most trusted voice in the mental health industry across Asia Pacific. Prior to Intellect, he has worked in a range of regional and global roles across Reckitt, Uber, and the Singapore government.
He is passionate about nurturing the next generation of marketing professionals and has been a digital marketing course producer and instructor in his spare time for more than 4 years.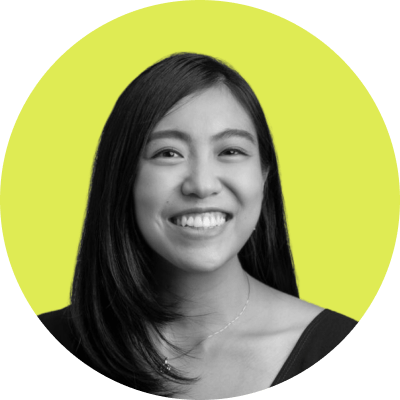 Cassandra Loh (Moderator)
VP, Partnerships & Solutions, Intellect
Cassandra Loh is the VP of Partnerships and Solutions here at Intellect. She leads a dynamic team focused on cultivating channel partnerships, strategic partnerships and client solutioning & consulting.
Cassandra has a great deal of experience in healthcare innovation. Prior to her role at Intellect, she held pivotal positions that honed her expertise. As the lead of health and wellness at Cigna Singapore, she spearheaded transformative initiatives that empowered individuals to take ownership of their well-being. She also served as the Manager of Healthcare Innovation and Growth at Parkway Pantai Limited.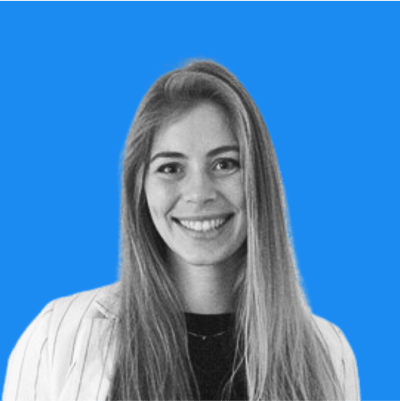 Linda Rinn (Moderator)
Clinical Psychologist, Clinical Engagement Lead, Intellect
Linda is the Clinical Engagement Lead at Intellect, but also a Clinical Psychologist who has received training and experience across the globe, including the Netherlands, Singapore, and Malaysia. She has extensive clinical experience treating clients through Cognitive Behavioural Therapy (CBT), Acceptance and Commitment Therapy (ACT) and the Gottman Method Couples Therapy.
Aside from her clinical practice, Linda is experienced in life coaching and conducting corporate trainings, talks, and workshops which includes group psychoeducational resilience trainings, group therapy and team building exercises. Over the years, she has built a wide array of experience in clinical, organisational, sport and positive psychology – both in Europe and Asia.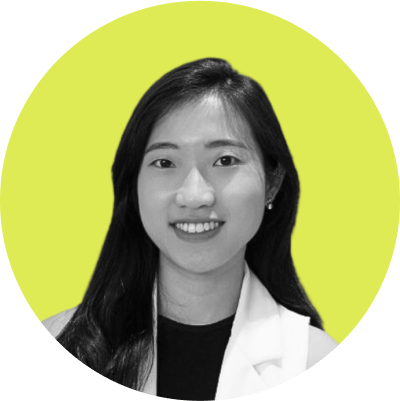 Valerie Chew (Moderator)
VP, Operations, Intellect
Valerie Chew is the VP, Operations at Intellect. She heads up a strong team focusing on operationalising the strategic direction of the company.
With a strong background in strategic management and having worked at both renowned financial institutions and a tech company, she brings together her skills and knowledge to navigate complex markets to drive strategic initiatives.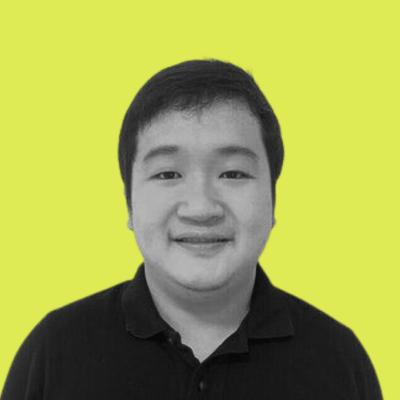 Tan Wei Chun (Moderator)
Head of Channel Partnerships, Intellect
Wei Chun is the Head of Channel Partnerships at Intellect, where he focus on enhancing ecosystem synergies. He works with Partners to create long-term, sustainable and impactful solutions for every need. Prior to his current role, he was in the Insurtech space spearheading efforts to bring innovation across the region.
Stephanie Liew (Moderator)
Strategic Partnerships Lead, Intellect
Stephenie Liew is the Strategic Partnerships Lead at Intellect, where she leads a team focused on cultivating strategic partnerships. With her experience in Singapore's public healthcare system and a personal passion for health and wellbeing, Stephenie is dedicated to creating impactful solutions through partnerships. Prior to her current role, she was part of the Management Executive Programme at National Healthcare Group, where she spearheaded and supported various transformative initiatives and population health efforts.