Do you need a coach, counsellor, or psychotherapist?
The selection of mental healthcare practitioners out there can be a lot. Until you find the right fit, the process of trial and error can be exhausting. Repeating your life story is not the same as, say, telling your family doctor that you've caught the flu.
To clear the air and help you navigate these murky waters, we examine how coaching, counselling, and psychotherapy is different alongside Intellect's Clinical Psychologist Linda Rinn.
Where are you on the continuum?
In the same way that you wouldn't go to the hospital's emergency department for over-the-counter medication, what you need depends on where you are and want to go. Are you…
Well, resilient, and thriving?
You are self-aware and experience positive mental health. You are capable of pushing yourself to overcome challenges.
You want to explore untapped opportunities and formulate action plans for growth.
Struggling and surviving?
You are functioning but your mental health may have flown under the radar. You can cope with daily life albeit with little purpose, and have difficulty coping with life stressors.
You want to build desirable thoughts and behaviours to shape your daily life.
Not functioning and experiencing distress?
You are finding it difficult to cope with daily life and your mental health is in a crisis. You struggle to fulfil what needs to be done from day to day.
You want to overcome life challenges, heal from them, and bring calm into your daily life.
If you're already thriving, you may be well-placed for growth; to stretch and maximise your potential. However, if you're coming off a stressor or challenge, you may prioritise healing and work on restoring your sense of wellbeing.
"What we want to do here at Intellect is support people not just when they are struggling, not just when they need support, but in every aspect."
Coaches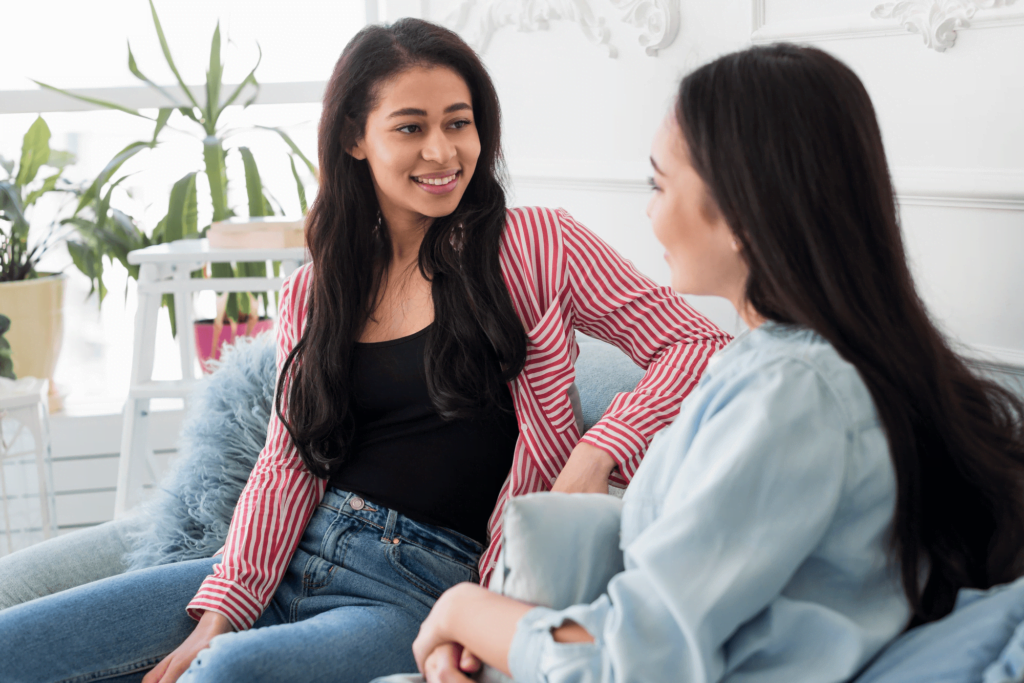 How it works: Coaching promotes personal and professional growth. Conversations tend to be client-centred and future-oriented; focusing on your learning and development. You will learn to set goals, stretch your limits, and maximise your potential. 
Who it benefits: Clients who are looking for direction or someone to hold them accountable for their growth.
Scenario: Perhaps you want to stop procrastinating about working out consistently or finally picking up a new skill at work. Our behavioural health coaches have helped managers through imposter syndrome and company leaders through the recent layoffs. But coaching benefits every layer of the organisation.
"We also work really strongly with clients in the corporate sector, being able to help stretch people or gain better relationships or better leadership qualities in their workspace," said Robyn.
Counsellors
How it works: Counsellors promote both growth and healing. Conversations tend to be collaborative and may tap into past experiences. You will explore personal, social, or psychological difficulties, and learn tools and techniques to resolve or manage them.
Who it benefits: Clients who wish to process difficult emotions (e.g. anxiety, grief, or anger) and work on unhelpful personality traits and behaviours. Counselling helps you to achieve a desirable mindset; new beliefs can translate to different ways of feeling and acting.
Scenario: For example, procrastination could be linked to maladaptive perfectionism and/or your fear of failure. You may come to realise that this has been a stumbling block since you were a student. Together with your counsellor, you can work through entrenched patterns and towards your desired level of efficacy.
That being said, a counsellor's approach is usually rooted in the present, targeting what's causing your distress now. Clinical psychologists (or psychotherapists), on the other hand, delve deeper into root causes such as childhood trauma.
Clinical psychologists (Psychotherapists)
Before we look at the work of clinical psychologists, let's get a couple of FAQs out of the way:
Q1: What is the difference between Clinical Psychologists and Psychotherapists?
Clinical Psychology focuses on the assessment, diagnosis, and treatment of mental health problems. Psychotherapy – an umbrella term referring to a range of therapies – is a subset of that.
As Clinical Psychologists are typically trained in more than one modality, they can be considered Psychotherapists. (By that definition, Counsellors trained in multiple modalities are Psychotherapists too.)
Clinical Psychologists differ from Psychotherapists in the emphasis of their work. They either specialise in research, working in laboratory or academic settings; or applied clinical psychology, working with clients in clinical and private settings. On the other hand, Psychotherapists on and of their own do not do any research, and can also be found in medical and community settings.
Q2: Are all Psychologists Clinical Psychologists?
While "clinical psychologist" and "psychologist' are used interchangeably, usually, only the former can offer one-on-one psychotherapy. The latter refers to any individual with a psychology degree, even if they were an organisational or forensic psychologist.
How it works: Promote growth and healing, as well as provide diagnoses. Psychotherapists build a shared understanding of how your problems were developed and maintained. Beyond conversation, they may also use worksheets, exercises, and experiments.
Psychotherapy helps identify and replace unhelpful thoughts and behavioural patterns that limit your quality of life. It can be short-term for immediate issues or long-term for withstanding and complex ones. That may mean processing past trauma and how it may affect you today, or learning skills to overcome social anxiety.
Who it benefits: Clients who wish to change aspects of their lives that are deep-rooted, manifesting in the "here and now" at a subconscious level.
Scenario: Through the lens of Cognitive Behavioural Therapy (CBT), for instance, you may attribute your maladaptive perfectionism or fear of failure to core beliefs like "I'm not enough" or "I'm not worthy".
Psychotherapists using CBT could help you view stressful situations more objectively and practise coping skills and relaxation methods (e.g. breathing techniques) as they unfold.
Psychiatrists
How it works: Psychiatrists can diagnose patients and prescribe medication (often combined with psychotherapy). They tend to work closely together with clinical psychologists.
Who it benefits: Clients who require a clinical diagnosis or medication to relieve symptoms that are inhibiting their functioning.
Finding the right fit
Choosing the right practitioner is one foot in the door, but your level of comfort, openness, and compatibility with their style is the other. In Linda's words, it's about finding the right person and not necessarily the right degree. At Intellect, all five groups of mental health practitioners work hand-in-hand and refer clients to one another where beneficial.
"Everybody in Intellect wants the best for the client. We work towards that while providing a cross-collaboration of care and support, with the hope for people to get the most out of their lives," Robyn concluded.
In between sessions, users can count on the Intellect app, which complements the services of our professionals with self-guided exercises. Among these features is our learning path on Anxiety & Worry, a short course which reduced anxiety levels by 45% for users in Singapore.
Learn more about Intellect for businesses here.