Diversity, equity, and inclusion have emerged as powerful drivers of company culture in recent years, shaping the expectations of employees worldwide. Unfortunately, Singapore finds itself in an unfavorable position as the second-worst performing country when it comes to workplace diversity and inclusion practices.

A staggering 72% of employees in the media and marketing sector have reported no improvement in their organisation's DEI policies compared to the previous year. Similarly, in finance and accountancy, 70% of employees believe that more must be done to promote DEI within the profession. But let's delve deeper into the business case for prioritizing diversity, equity, and inclusion.
How DEI affect business outcomes
The impact of diversity, equity, and inclusion (DEI) on business outcomes is nothing short of remarkable. Research conducted by McKinsey, spanning 15 countries and over 1,000 large companies, has unveiled a compelling correlation between business performance and diversity.

Here's the kicker: companies with greater gender diversity have a higher likelihood of outperforming their competitors. In fact, 48% of the most gender-diverse companies stand head and shoulders above their counterparts in terms of outperformance. 
An in-depth analysis from 2019 discovered that companies in the top quartile for gender diversity within their executive teams were 25% more likely to enjoy above-average profitability compared to those languishing in the fourth quartile. It's clear that embracing DEI isn't just a noble cause; it's a savvy business strategy.
"DEI is good business. This isn't an issue where leaders can say, 'We can't do diversity right now, because we're under a lot of pressure.' Diversity is one of the things you've got to be mindful of in every context", said Mckinsey's Bryan Hancock.
DEI in Singapore and Asia
According to the Association of Chartered Certified Accountants (ACCA), 70% of workers in Singapore feel that more should be done to promote diversity, equity, and inclusion (DEI) in their profession. Shockingly, 1 in 4 employees describes their workplaces as only "partially" inclusive. These findings align with a 2020 Kantar poll, which reveals employees' strong desire for tangible change. Nearly 3 out of 4 Singaporean employees criticise their organisations' DEI policies for showing zero improvement compared to the previous year.
Not only is Singapore grappling with these challenges, but the region as a whole faces similar issues. Over 70% of professionals across Asia feel that their abilities are still judged based on gender, while 43% believe they are evaluated based on their race. These statistics shed light on the persistent biases and barriers that many individuals encounter in their professional lives.
However, amidst these hurdles, Sophie Guerin, Head of Diversity, Equality, and Inclusion (DEI) for the Asia-Pacific region at Johnson & Johnson (J&J), offers a glimmer of hope. She observes a growing awareness of a formalised corporate approach to DEI in Asian companies, including local firms. Guerin highlights Singapore as a prime example, citing its diverse melting pot of backgrounds and identities. She further praises the "thoughtfulness" with which Singapore and other Asian countries embrace inclusivity and integrate various communities.
"The West has a lot to learn from Asia when it comes to diversity and inclusion. It just looks different here", she stated.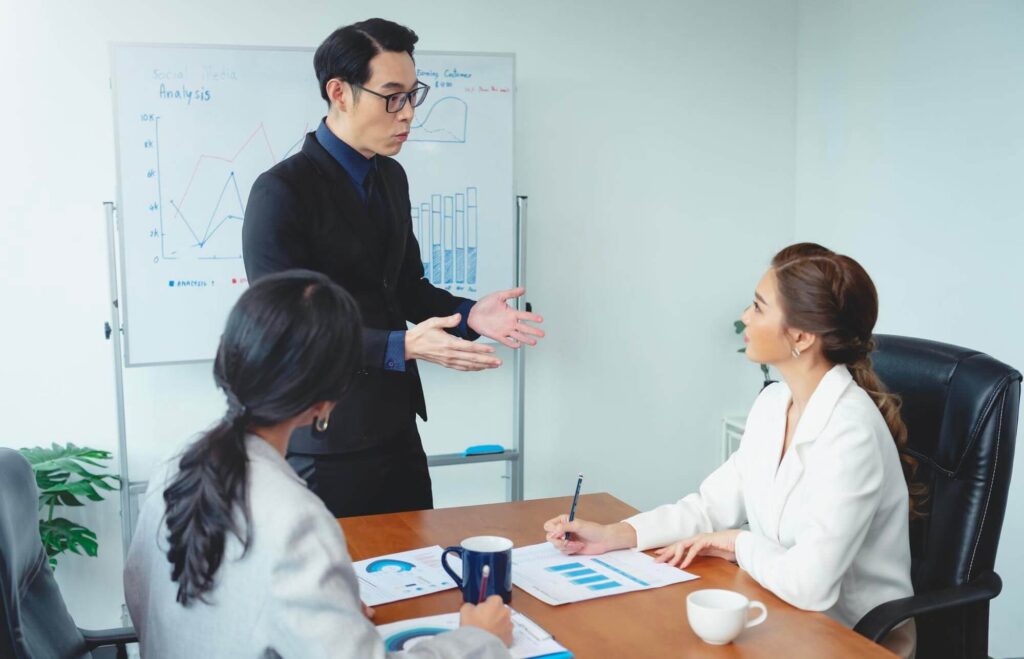 Gender
When it comes to diversity, equity, and inclusion (DEI) programs in Asia, there is a notable emphasis on women leaders. Recognising the significance of cultivating leadership talent among women, organisations have directed their attention towards addressing gender disparities, even if it means challenging deeply ingrained cultural norms. Gender inclusion initiatives have gained traction across the region, from promoting leadership progression and achieving gender parity to addressing more symbolic matters like workplace dress codes.
Ethnicity
With diverse societal conditions encompassing race, ethnicity, religion, and socioeconomic background, the inclusion of cultural minorities in Asia Pacific organisations varies significantly from country to country. However, there are encouraging signs of progress. According to a report by ACCA Singapore, 62% of respondents expressed that their work environment is generally free from harassment and discrimination. 
Orientation
The restricted landscape for gay rights impacts the regional mobility of executives in Asia to this day, but there are promising indicators of progress. Notably, 40% of Asia Pacific companies have implemented LGBTQ inclusion programs. Several leading companies in the region are also actively supporting initiatives such as the Hong Kong LGBT+ Inclusion Index, highlighting their commitment to fostering an inclusive environment.
Disability
While governments in the region are increasingly supportive of integrating workers with disabilities into mainstream employment, corporate diversity, equity, and inclusion (DEI) efforts are still catching up. That said, Reuter Chua, the head of ACCA Singapore, expressed positivity about the current state of affairs.
"Fundamentally we need to appreciate that the diversity agenda embraces a wide range of facets of our society. To focus on one is to ignore the importance of the rest. Professionals who are keen to engage, to advocate for the accountancy profession and to lead inclusion, they are in no way complacent about the future", he shared.
Four strategies for company leaders  
1. Embark on a personal journey through coaching
Change on a systemic level can only begin to take place when company leaders embody a high level of self-awareness. Regrettably, it has become all too common for leaders to endorse the DEI imperative verbally only to fall short when it comes to implementing and sustaining change.
It is crucial for leaders to recognise the profound impact their beliefs and assumptions have on their leadership style and professional relationships. In fact, research highlights that 45% of employees' experiences of inclusion can be attributed to the inclusive behaviours demonstrated by their managers.

In parallel with this personal journey, coaching plays a vital role. Through coaching, leaders are encouraged to reflect on and challenge unhelpful thoughts and behaviours surrounding topics such as race, gender, sexual orientation, and fairness. This process enables leaders to gain a deeper understanding of their own biases and prejudices, empowering them to make positive changes in their approach to leadership.
2. Extend the benefits of coaching to managers
Business leaders have a responsibility to seek out subject matter experts who can provide guidance and support in areas where they may have blind spots. By doing so, they can ensure they have a well-rounded perspective and access to expertise that can drive meaningful change within their organisation.

Beyond their personal development, coaching can also benefit managers by enhancing their self-awareness and equipping them with the skills to advocate for DEI. Instead of relying on directions from the leadership, managers are empowered to find their own solutions and make informed decisions.
At Virgin Pulse, leadership training was conducted after the George Floyd incident to help managers navigate times of unrest. For example, an expression like "I would like to support you and am happy to take point on our Thursday meeting if that would help," can demonstrate care and communicate solidarity with underrepresented employees.

The organisation also roped a licensed psychologist and DEI expert in to facilitate a month-long group discussion, allowing black-identifying employees to open up about challenges such as racial battle fatigue, microaggressions, and self-preservation. This helped employees to understand their emotional trauma and equipped them with strategies to navigate it at work. 
3. Instil inclusivity amongst team members
Inclusion is not a one-time event but an ongoing process. It requires the active participation of every employee, regardless of their seniority. True inclusion means embracing and valuing the unique talents and qualities of each colleague without imposing conformity.
Leaders play a vital role in promoting and practising inclusive behaviours. It requires conscious effort to make these behaviours habitual and automatic. Some steps leaders can take include:
Actively seeking to understand their own identities and the identities of their coworkers
Recognising and highlighting the strengths, contributions, and talents of their teammates
Using gender-inclusive language, such as using correct pronouns
Celebrating LGBTQ+ milestones
While these actions may seem small or insignificant at first, they contribute to a transformative shift in the level of inclusivity within the team. The cumulative effect of these efforts is not only a more satisfied and engaged workforce but also a more productive organisation as a whole.
4. Implement a culturally competent EAP 
Did you know that Asian employees are 51% less likely to use mental health services? Several factors contribute to this disparity, including stigma, discrimination, limited coverage, and a shortage of mental health providers, particularly those from diverse backgrounds.
To address this issue, organisations have a unique opportunity to leverage their influence and advocate for changes within health systems, insurance networks, and policy decisions. By pushing for culturally competent mental health care, organisations can help bridge the gap in access and support for diverse populations.
Intellect EAP aims to achieve exactly that by providing a comprehensive solution for your employees' mental health needs. Our in-house 24/7 helpline is available in 13 languages across 20 countries in Asia, ensuring that your employees can be supported no matter their language or location.
Personalisation does not end at the helpline. Employees in varying levels of distress can also speak online or face-to-face with a licensed mental health professional in their country. This not only offers convenience in terms of time zone and geographical location, but also ensures that their coaches, counsellors, or psychotherapists understand the context in which their challenges arise. This cultural sensitivity provides a more tailored support system, builds trust and rapport, and ultimately enables a more meaningful therapeutic relationship.
Learn more about adopting Intellect for you and your organisation here.