It seems like Employee Assistance Programmes (EAPs) have been around since time immemorial. Developed to help employees with immediate mental health challenges, they typically include a helpline and other ancillary services The latter is a big piece, yet utilisation rates remain low even as organisations continually invest in them. What gives? 
There are several reasons, not the least of which concerns timeliness, confidentiality, and the stigma around counselling. As a result, many don't seek help until their problems get "big" enough. When they do, their mental wellbeing would have deteriorated to an extent that takes much more time and energy to reverse. But what if they had alternatives between passive coping and escalation?
ShopBack, the leading shopping and rewards platform in Asia-Pacific, partnered with Intellect to plug that gap. We spoke with their former People Experience Lead Alex Teo and an associate of their CEO office Yishan Teo about how it's going.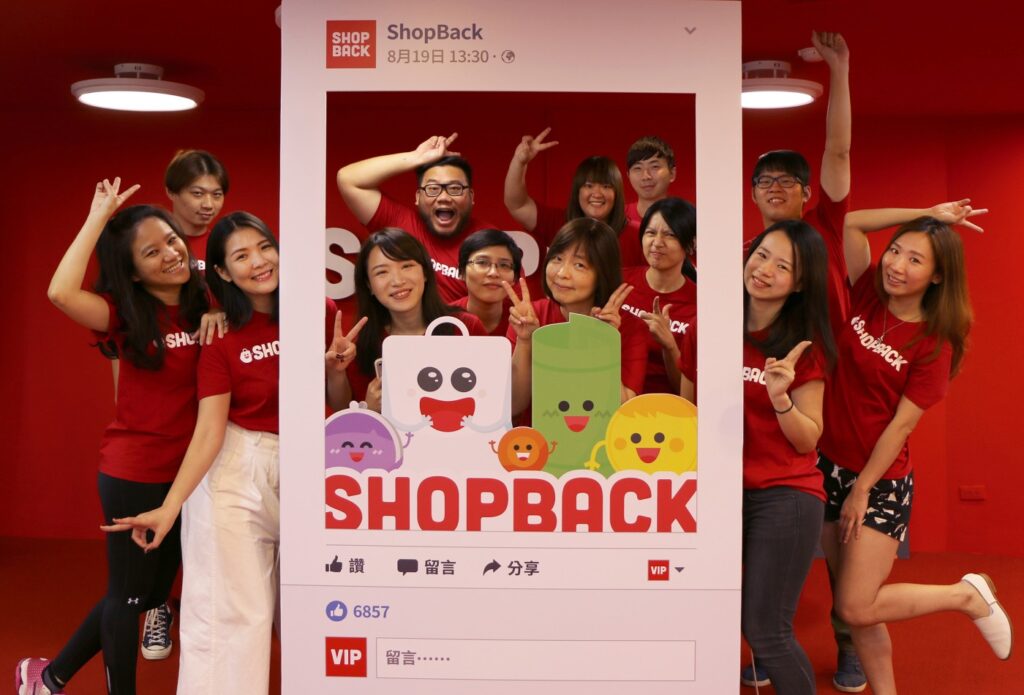 The need for an EAP 2.0
Like many organisations, ShopBack realised during the COVID-19 outbreak, that their employees were struggling with unique issues that a one-size-fits-all solution may not fix.
"Some were isolated from their families, and haven't seen their families for a while. So (they were) maybe feeling a sense of isolation, feeling a sense of loneliness," says ShopBack's People Experience Lead, Alex Teo.
"Some haven't seen their teams in a long time, so they also are not sure of how to operate with some of their team members … Then you also see other folks going through probably more serious issues."
Through engagement surveys and one-to-one conversations, ShopBack gathered that these were affecting the employees' work performance and professional relationships. More importantly, individual mental wellbeing took a back seat as some found it challenging to make sense of what they were going through.
Even though counselling via EAPs seemed like a straightforward solution, ShopBack wanted something more customised and readily available to ShopBackers across nine APAC markets – Singapore, Malaysia, the Philippines, Indonesia, Taiwan, Thailand, Australia, Vietnam and South Korea.
"We saw the need to provide a platform where they can reach out for help when they need it. It doesn't have to be when our ShopBackers are in critical condition and then we provide them (with) this platform, but it's a platform that is already there," says Yishan Teo, an associate at ShopBack's CEO Office.
"That's when we chanced upon Intellect as a technical solution that could help us scale individual care to our ShopBackers," says Alex.
Options beyond counselling
ShopBack partnered with Intellect to offer personalised coaching, guided journals, learning paths and on-demand rescue sessions for about 700 ShopBack employees in nine markets.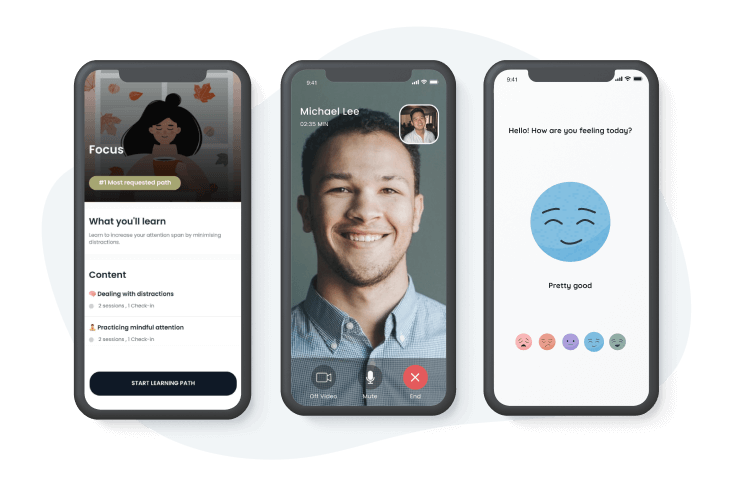 Personalised coaching sessions
Personalised coaching sessions were among the popular tools used by ShopBackers. ShopBackers were connected toIntellect's ICF-accredited behavioural health coaches from around the world, who helped them develop coping skills to tackle everyday challenges in life and at work.
"(Coaching) has a very good connotation of being resilient, like building up on yourself, and making yourself stronger, rather than something like therapy," says Yishan. "I think that was something that our ShopBackers appreciated as well."
As ShopBackers come from various parts of APAC, Intellect's coaches took a step further by conversing with them in their preferred language.
"The coaches available can all speak in the traditional local languages of (ShopBack's) markets," says Yishan. "(ShopBackers) can speak in their own local languages and the coaches would be able to understand them perfectly fine and … communicate with them in a manner that feels closer to home and more personal."
Guided journals
Guided journals also helped ShopBackers make sense of their individual experiences during unprecedented times. With prompts designed by Intellect's clinical team, the in-app journals facilitated introspection and made employees more aware of their wellbeing.
"I tend to be someone who doesn't really reflect a lot … but I think the Intellect app helps with that. There are guided questions that help you to really process emotion and write it down, and it keeps it all very safe and confidential, says Yishan, adding that the guided journals also allow ShopBackers to look at past entries and see how they've progressed.
At a fast-paced organisation like ShopBack, the guided journals allow ShopBackers to take a breather. "A fellow ShopBacker pinged me on Slack one time and was like, 'Okay, I need to go use the Intellect journaling app to calm myself down'," says Yishan.
Learning paths and rescue sessions
Apart from coaching sessions and guided journals, ShopBackers also have access to Intellect's learning paths and rescue sessions – both of which offer bite-sized psychoeducation.
They help ShopBackers identify specific issues, such as anxiety or procrastination, and teach them skills to manage or overcome them. It's not all theory, though. Tasks that ShopBackers can easily integrate into everyday life ensure that they are putting these lessons into practice.
Since learning paths take weeks to complete, individuals who feel overwhelmed can opt for rescue sessions instead. These offer self-guided interventions through content formats like audio clips, which ShopBackers can access during times of stress. Sessions can be as short as five minutes, and they cover topics like anxiety and burnout.
Providing broad insights
On top of promoting a culture where ShopBackers could look out for each other by identifying symptoms of stress and burnout, Intellect also gave their people team an understanding of how everyone is doing.
This is done by providing broad insights on ShopBackers' usage of Intellect, without compromising on confidentiality.
"We can see, overall, how the company is doing, how the people are feeling this week, which is important. So if there's anything critical, we can go and address it," says Yishan. "But there's no pinpointing of who the actual person is and it's really very safe for employees to use and not feel like, 'Oh, if I use the coaching app, someone will feel that I'm not performing so well, not doing so well'."
In fact, thanks to the app's Zero-Knowledge Encryption technology, not even its engineers are privy to user data. Read more about data privacy matters on mental health apps here.
Implementing Intellect at ShopBack
Intellect was rolled out at ShopBack via an introduction to the app as well as a launch webinar.
The company's People team also promoted their own use of the app, in hopes of reducing the stigma of seeking help.
"I think having people, myself included, sharing our own struggles and how we use the tool, maybe helped to normalise that this is not something that should be stigmatised, (but) something that is really here to help you," says Alex.
To encourage more ShopBackers to prioritise mental wellness, Intellect also recommended identifying mental health champions within the organisation. The selected ShopBackers kickstarted the culture of supporting each other and destigmatising conversations about mental health.
With this multi-pronged approach, the Intellect app received a steady increase in adoption from the start – 33% of ShopBackers signed up and were actively using the app in the first month.
The popularity of Intellect was especially prominent when compared with EAPs' traditional utilisation rates, which range from 1-5%.
ShopBackers who went for personalised coaching sessions also saw results. They completed a total of 132 coaching sessions within a year and started caring for their mental health more proactively.
Intellect's custom webinars were also useful for ShopBackers, who rated them with an overall satisfaction rating of 5/5 and a recommendation rating of 9/10.
Within a year, 38% of ShopBack's employees were using the Intellect app actively, and the company extended the use of the app to ShopBackers' dependents as well.
An all-rounded solution for a people-oriented company
As a company that prioritises its people, ShopBack wanted a holistic solution that could help its employees – that's where Intellect stepped in.
The Intellect app's integrated platform allowed employees to work on their wellbeing in personalised ways, giving them the freedom to choose what works best for them.
It also helped them deal with stressors from the privacy of their devices and let them understand themselves better in a safe space.
"For us at ShopBack, we value people. People are the key resource in a tech company, and we also recognise that the industry still moves very fast, so it's not easy to tell people (to) just take a one-month, two-month holiday, right?" says Alex.
"But how can we best still enable and support people in this journey that we are going on? Based on that, the Intellect tool was a great choice for us."
Are your employees facing the same problems as ShopBack did? Read more about ShopBack's partnership with Intellect.
Alex Teo is no longer at ShopBack at time of writing.