Earthquakes, crowd crushes, explosions. Disasters both natural and man-made continue to make headlines since the COVID-19 pandemic, and companies need to be nimble in responding to them.
As more workers transit into hybrid working arrangements, how can global companies help employees across various parts of the world when disasters strikes?
Create a disaster management plan
Many companies already have a disaster management plan in place. A disaster management plan outlines how organisations will respond to crises, and may include details like resources and care facilities that employees can turn to.
If you're a manager, it is important to familiarise yourself with this plan before and during a crisis to prepare your team's response and management accordingly, says Intellect's executive coach Robyn Cam. This reduces surprise and conflict during already stressful times. Wherever possible, teams may also adapt and improvise the plan with components such as risk assessment and evacuation procedures to suit their people's circumstances.

Still, the most comprehensive disaster management plan would be for naught if not implemented effectively. Timely communication is key in times of crisis, and if the usual channels are affected, you can fall back on alternatives like social media, call tree, and even physical notices. Consider what the appropriate and accessible channels for your people are, and give consistent updates at least once a day and at a recurring timing.
Adjust business protocols for affected employees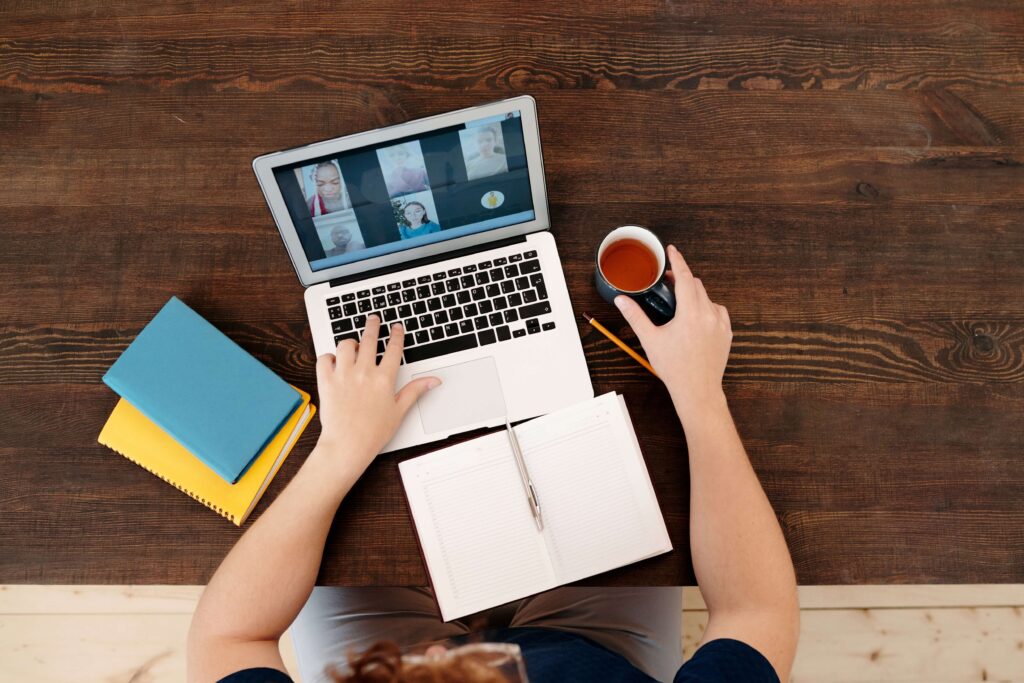 Before adjusting business protocols, team leaders should understand what their team requires. After all, standard operating procedures could be dated and may not always be attuned to the situation on ground. For starters, managers may consult with their team on their individual mental health, physical safety, and sense of stability and security.

This conversation also provides a good opportunity to ask team members how they would like to engage at work in the immediate future. Some may take time to move to safer quarters, while others grapple with sudden and unexpected caregiving duties. Depending on an individual's needs, managers may offer greater flexibility in working hours and locations especially when team members need to be closer to home or their loved ones. To cut back on their stressors, companies may also adjust performance targets or hire short-term help temporarily.
Connect team members with their community
Beyond processes, showing empathy as people is equally important.
"It is very hard to turn up to work and be productive if there are problems at home. During times of crisis, organisations and management may be more accommodating to the extended family needs of their team members. This is often returned in organisational confidence and loyalty from the team member," says Robyn.

Company leaders needn't go it alone, though, and connecting affected employees with their co-workers can be equally powerful. On top of emotional support, this community can also volunteer practical help, like driving the injured to medical facilities or offering to pet-sit till the dust settles.
"Contributing to local outreach and support services can help people feel they are providing meaningful contributions to their community during crisis times," says Robyn, adding that managers may encourage team members who are willing to help – whether by sharing their resources or lending a listening ear – to step forward.
Check in with team members personally
Each individual responds to crises differently, says Robyn, and "it needs to be acknowledged that it will not be the same journey for each of us". Managers can support team members by reaching out personally to learn how the company can help these individuals and their families. Not sure how to get started? Intellect's clinical team has prepared a 3-step guide for managers talking to employees about mental health.

At the same time, employees who aren't directly harmed in a disaster shouldn't be overlooked. While some may seem fine after witnessing traumatic events, emotional turmoil could be lurking beneath. In unfortunate cases, they could even suffer survivor's guilt. It is imperative to make sure that employees in similar situations are supported not only by a strong community but also trained professionals on their journeys to recovery.
"Normalising and offering access to professional mental health support will help people get the support they need and be assertive about their own needs with managers and colleagues," says Robyn.
Showing support after disasters strike
In the same way that maintaining business as usual wouldn't serve your organisation in a crisis, a traditional employee assistance program may also fall short. When disaster strikes, there is nothing less encouraging than dialling a bunch of hotlines only to hear that the next available appointment is weeks away. Intellect, on the other hand, differs in that we offer timely, round-the-clock, and localised care. Read more about the differences between Intellect and traditional EAPs.