Mental health made for everyone.
Intellect provides the easiest yet most comprehensive mental health benefits for individuals & workforces. Speak with behavioural health coaches, work with licensed psychologists, or take on self-guided programs, entirely within an app.
Employees need mental wellbeing
support now more than ever.
Millions of employees struggle with mental health challenges, leading to trouble with productivity, wellbeing, burnout, turnover, and more. Intellect is here to help organisations tackle these barriers effectively.
Team conflict & low connectedness
Poor team dynamics inhibit progress, innovation, and the achievement of goals
Lack of motivation & employee morale
Motivation issues hinder employee performance and lead to low employee morale
Decreased mood & wellbeing
Low mood and wellbeing is challenging to manage and impact people in both their work and personal lives
Low productivity & output
Low employee productivity negatively impacts businesses' bottom lines
Empower your people with personalised end-to-end care.
We created an easy and effective mental health journey
experience for everyone and anyone. By integrating technology and
human touch, members can access all these features in just one app:
Self-care app & skill-building programs
Certified behavioural health coaches
Licensed psychologists & clinical care
24/7 access to support instantly
Book A Demo
Best-in-class speed, coverage, & support
There is no one-size-fits-all solution to mental healthcare. So, we've created personalised mental health journeys that anyone can embark on to support both individual and organisational goals.
Access within seconds, 24/7
Members can access a suite of self-guided programs within seconds or meet with a certified behavioural health coach in the same day.
Global coverage, hyper-localised
Intellect is available in 12 languages with comprehensive local networks of providers & mental health practitioners across the world.
Comprehensive company support
Organisations get workshops & webinars, wellbeing analytics, and ongoing support from psychological experts to continuously support HR teams.
Better mental health benefits, better outcomes
Clinical data that showcases substantial improvements in the wellbeing, stress, and anxiety levels of members who utilise our programs.
35%
of all employees signed up for the Intellect app within the first year
75%
of employees experienced a 21% decrease in anxiety levels over 4 – 6 weeks
69.7%
of employees experienced a 10% decrease in stress levels over 4 – 6 weeks
4.9/5
user satisfaction rating across 2 million members
Companies love our easy, engaging experience
Over 2 million members use Intellect to support their mental wellbeing.
Here's what some of our customers have to say:
"Intellect offers a range of day-to-day bite-size behavioural guidance anytime and anywhere with complete privacy.
It also offers an option to have a live video chats with behavioural health coach for customised needs.
This works particularly well with an evolving need to respect privacy and digitally-enable remote support with no physical boundaries".
"Through our partnership with Intellect, we are heartened to see more of our colleagues being intentional about their own mental wellbeing. Colleagues have already shared that Intellect has been a very useful outlet – be it with quick rescue sessions, speaking to a coach, or attending one of Intellect's interactive workshops."
The Intellect Experience
Here to make mental health support radically more accessible, preventative & relatable, and stigma-free.
Rooted in science, designed for humans
Low cost, meaningful impact
Self-care app & skill-building programs
Certified behavioural health coaches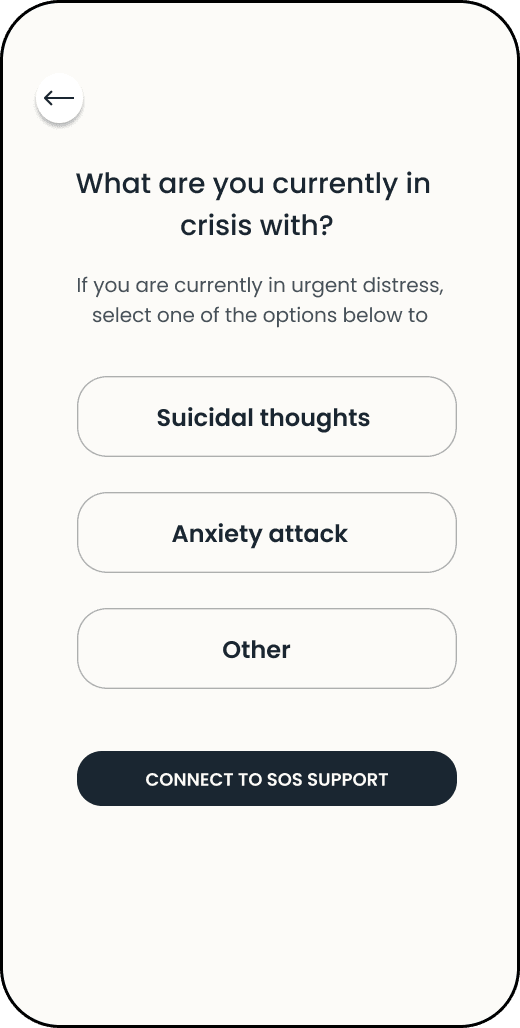 Crisis support & clinical care