"I love acting, but I've never thought of acting for the rest of my life."
It's not something you would expect to hear from one of Singapore's most high-profile artistes, but it's what Jeanette Aw candidly told us at Mental Health Festival Asia 2021.
Today, the award-winning actress is also a producer and a Le Cordon Bleu-certified patisserie owner. This impressive collection of accomplishments then begs the question—how does she prioritize self-care while wearing multiple hats?
In a webinar hosted by CEO of Intellect Theodoric Chew and Clinical Psychologist Linda Rinn, Jeanette shares self-care pointers for business owners.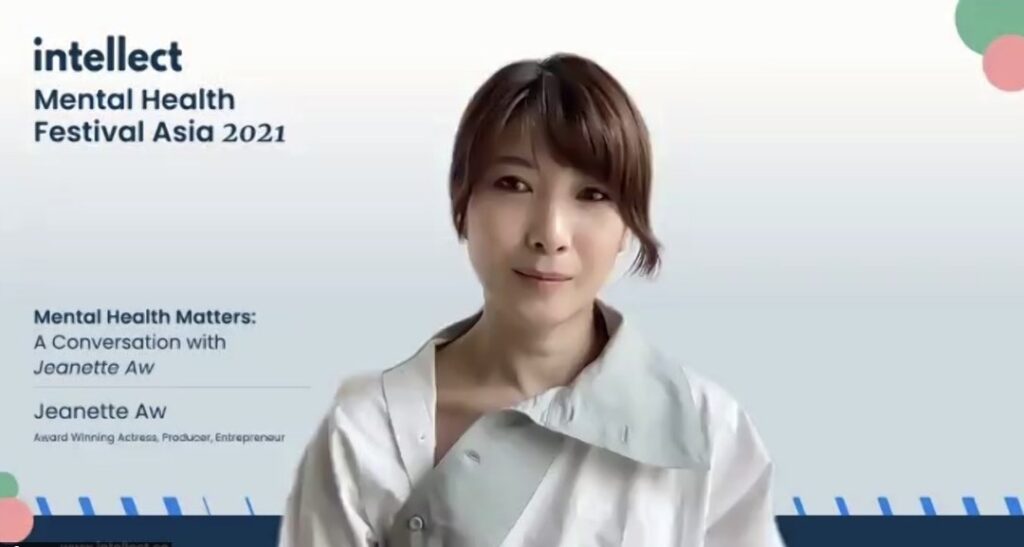 Progress at your own pace
Not many know that Picturesque Films was conceptualised years before taking flight, or that Jeanette had to juggle her filming career with a nine-month course at Le Cordon Bleu.
We are often only able to admire success stories from a distance and assume we're lagging behind, forgetting that in terms of self-growth, we progress at our own pace and on our own terms. 
As her patisserie picked up speed, long hours in the kitchen began to take a toll on her mental health. 
"Because I try to fulfil as many orders as I can so people get to enjoy [the cakes], I was losing that kind of passion because I was working from morning to night. I was just feeling so burnt out," she recounts.
Entrepreneurship is not a sprint, but a marathon only to be embarked on when you feel ready. You may not necessarily be the fastest, but you will get there in a way that is sustainable for your physical and mental wellbeing.
Set clear boundaries for yourself
People envy the self-employed for their freedom. However, complete autonomy and ownership have blurred the lines between their personal and professional lives.
They are free from the 9-6 rigidity, but now they work round the clock and neglect self-care.
Intellect's co-founder and CEO, Theodoric Chew, shares how he navigates this when heading a tech start-up:
"Set your own standards of what you want to hit right […] I draw the boundaries towards when I start and stop work. Be more lenient and be more kind to yourself. You don't need to fulfil everything that people expect of you."
When starting a new venture, feedback is essential for business owners to serve their customers more effectively. However, input from all directions can cloud priorities and put pressure on you.
The importance of boundaries became clear as day to Jeanette, who blacked out in her patisserie from exhaustion. Thereafter, she announced publicly that she will be taking a month off to rest.
"Many times, we feel burdened to do everything that the society wants of us. Being able to say, this is not something I want to do, let's not do it, is very, very important," she emphasizes. "It creates that space for yourself to stay sane."
Read social media comments mindfully
Having been in the entertainment industry for over two decades now, Jeanette is no stranger to being in the public eye.
"I feel social media started with a very good intention to just let you have a platform to share how you feel and your thoughts," Jeanette explains. However, it has clearly evolved into something that's "totally out of control," she adds.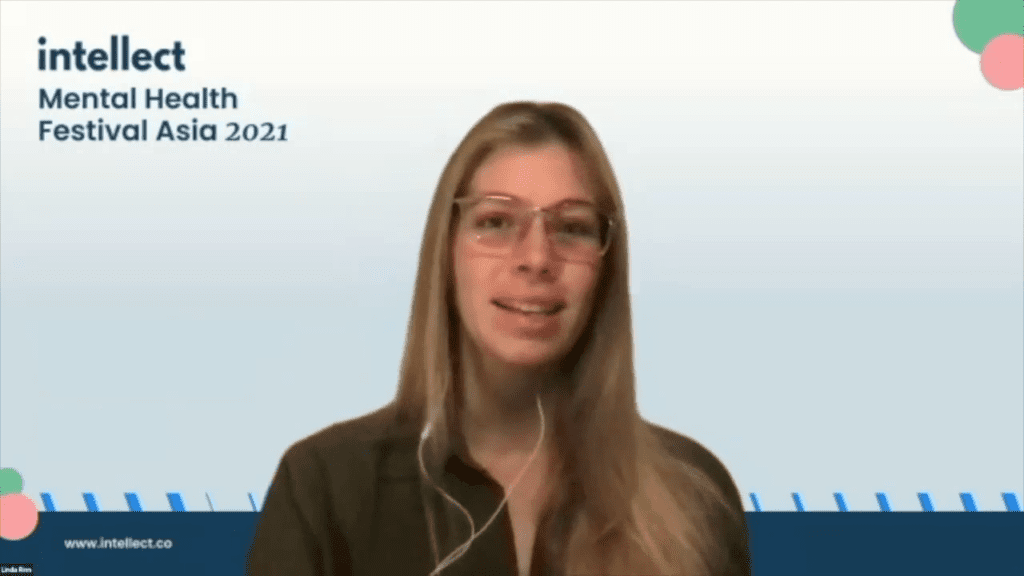 Relinquishing this control can be extremely uncomfortable for business owners who are not used to putting themselves out there. Clinical psychologist Linda Rinn weighs in on how we can reframe it with self-care in mind:
If something is really affecting you, it might not necessarily be a bad thing, she adds. "That might also show how passionate you are […] and how it's really a part of yourself."
On top of reframing it, Linda stresses evaluating these comments.
Are they true and should you keep them in mind? Or are those people behind these anonymous accounts unimportant? Knowing the difference will help you retain constructive criticism and discard the rest.
Don't be too proud to ask for help
Professor Dumbledore in Harry Potter famously said that "help will always be given at Hogwarts to those who deserve it."
There may not be phoenixes or sorting hats here, but the kindness of other muggles has come through for Jeanette time and again.
Does this hold true even if you're not a celebrity? Absolutely.
"I found that in the tech world and startups, a lot of founders and people out there are very willing to help if you simply ask," Theodoric confirms. "Not everyone is going to accept, of course, but you would be surprised how many people are willing to carry it forward."
At the end of the day, being a business owner does not mean you have to know it all. If anything, it is your beginner's spirit and day one mentality that will help your business go the distance.
Make self-care a priority
"Choose a job you love and you'll never work a day in your life."
We have all heard this line at some point, but it should be prefaced with the cautionary tale of people who turned passion into profit and wound up burning out.
Prevention is better than cure, and having both personal and professional guidance is a big part of that.
To help you in that journey, here's a list of resources we've assembled to help business owners prioritize self-care every step of the way. When the going gets tough, remember you are not alone on this seemingly solitary journey.