Joan Alicia Koh is a solid performer at work. She is a high achiever, ever positive and energetic, and poised for a dynamic career. From the outside, no one could tell that the Senior Vice President of HR at NielsenIQ was struggling with depression.
"Dark hole. I felt alone in that dark hole," said Joan, recalling her late twenties in a session on vulnerable leadership at Intellect's Mental Health Festival Asia 2022. "I didn't know what to do alone in that hole. How do I get out of that hole? Who could help me get out? And when?"
After Joan was diagnosed with borderline personality disorder, she excelled at work while putting on a facade. As an ambitious career woman, Joan didn't want to be given special treatment. "I didn't want to be perceived as a female Asian who is emotional, weak, and not capable."
Now, she has a different view. With COVID-19 ravaging employee mental health, attributes such as vulnerability, empathy, and authenticity have never been more essential. For the same reason, Joan no longer shies away from them.
"I believe that by sharing my personal story, I'm doing my part to influence people and society about the seriousness and complexity of mental health. I want to cultivate a workplace that is healthy, open, and inclusive."
Why vulnerable leadership is important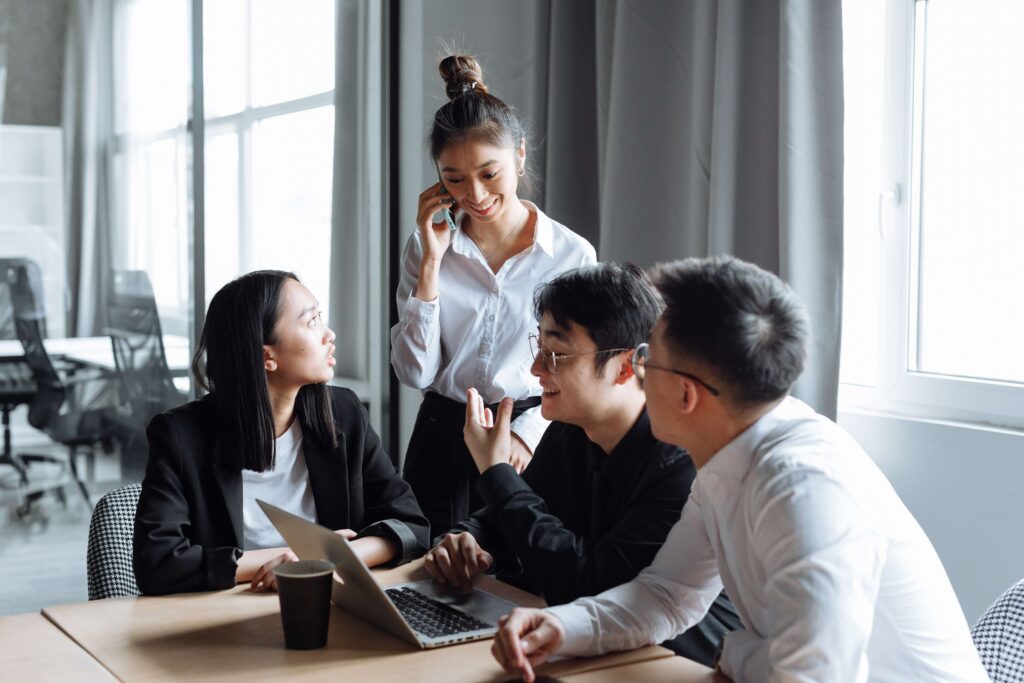 Brené Brown, an American professor known for her research on vulnerability, defines it as uncertainty, risk, and emotional exposure. "At work, we armour up more because there is less trust and confidence," Brown said on the TED podcast WorkLife. "We slip into who we think we're supposed to be. We armour up using things like cynicism, perfectionism, needing to be the knower and be right versus being the learner and getting it right."
Echoing her sentiments, Joan said that vulnerability is a strength to be valued – not a weakness to be hidden. "To be vulnerable is to allow people to be their true authentic selves in all aspects of life," Joan said. To her, it means showing yourself to others completely without holding back for fear of rejection and judgement. By surrendering control and personal power, you give others "permission" to do the same.
Vulnerable leadership not only destigmatises conversations about mental health but also increases psychological safety in the workplace – a key ingredient for employee engagement and business innovation. However, it can be a big ask of new and senior leaders who want to have all the answers. That's where Joan's framework for vulnerability comes in handy.
Step one: Open up your mind
According to Joan, the first thing leaders can do is to get comfortable with using phrases such as "I was wrong" or "I made a mistake" with colleagues and direct reports. These curb their desire to prove and perfect, in Brown's words, and instead stretch and learn.
I need your help
You're better than me at that
I'm not sure
I don't have the answer
I'm sorry
Importantly, pay attention to the emotions that come up as well as conscious or unconscious biases that get in the way. Do you feel embarrassed? Do you fear that your competency will be questioned? These feelings could hint at deeper issues such as imposter syndrome which can be worked on in professional coaching or therapy.
Step two: Open up yourself
The second thing leaders can do is to dispel the notion that leaders are superhuman – that they don't ever feel fear or pressure. This belief doesn't only pin unrealistic expectations on leaders but also sets a precedent for their team members. To model self-care for employees down the line,
Convert those feelings of vulnerability into words
Share your struggles, challenges, and hardships
Demonstrate efforts in managing your mental well-being

"Telling others that you are taking a day off to rest mentally will make others feel comfortable to do the same," Joan said. Over time, this reduces the risk of burnout and deepens trust within teams.
Step three: Open up the dialogue
There are several reasons why employees don't open up about issues, and among them are sentiments such as:
"I'm worried about being judged"
"I don't want to be treated differently"
"I'm afraid that I would lose my job or chance of career progression"
"They don't understand"
"I don't want to be seen as weak"
"Nobody feels comfortable with such things"

To assure employees, leaders would do well to engage employees in thoughtful dialogue beyond the scope of work. Instead of asking them how the reports are going, leaders can ask them about their day, how they're feeling, or what they're struggling with at the moment. Joan recommends the following in one-on-one conversations:
Ask open-ended questions to encourage sharing. Instead of "are you ok?", you could ask "how are you feeling?" or "what's been on your mind lately?"
Say "Thank you for sharing with me" instead of "I'm sorry to hear that".
Refrain from toxic positivity by avoiding dismissive phrases such as "I understand", "it will be okay", or "look on the bright side".

Learn to be comfortable with silence and mindful of your body language, and acknowledge their struggles by practising active listening. It's equally important for leaders to know their mental strength and boundaries as such conversations can be a foreign territory even for senior managers. To help you approach them confidently, we've collaborated with EngageRocket on an e-book here.
Vulnerable leadership in a post-pandemic world
A study conducted by the NTUC learning hub in 2021 revealed that three in five Singaporeans have been experiencing less than favourable mental wellness at work. In a post-pandemic world, we need greater human-centricity in the workplace than ever before. Empathy and vulnerability have become prerequisites of effective leadership, and they start with you.