In theory, hybrid work seems like a great idea.
It promises the best of both worlds, allowing employees to enjoy the flexibility of work from home (WFH) while also offering opportunities for in-person engagement at the office. Many leaders see hybrid work as the default new way of working, believing it to be key to improving work-life balance while fostering a strong sense of culture in the workplace.
In reality, however, hybrid work may be more damaging to our mental wellbeing than we realise.
While it's true that the option of toggling between working from home and in-office offers more flexibility, it's also created an uncertain middle ground that causes additional psychological stress and disrupts our workflows. 
And this mental toll applies to both workers and managers alike. In a 2020 study by Mercer South, 22% of workers reported that they were less effective at work than before, while 39% of managers concurred. East Asia, 39% of managers reported that they were less effective at work than before.
But what is it exactly about hybrid work that makes it so draining?
1. Managing hybrid work involves additional subconscious tasks
The increased psychological workload that comes with co-ordinating hybrid work arrangements complicates the work we already do, causing additional strain on our mental and emotional resources.
While choice may offer freedom and flexibility, it also puts us at risk of decision fatigue.
Deciding when and where we work on any given day is a multi-dimensional optimisation problem that requires us to spend additional cognitive resources to address, says Mark Mortensen, associate professor of Organisational Behaviour at INSEAD. Decision fatigue is damaging to our focus, willpower, and productivity.
Then there's also the meta-level coordination work that comes with deciding how to strike the right balance between working from home and being seen in the office. Hybrid employees have to consider how to be visible to their peers, teams, and managers in order to send the "right signals" of engagement and dedication.
2. Hybrid work could erode psychological safety
Another challenge that comes with the hybrid work model is the increased risk of digital presenteeism.
Compared to fully remote jobs which tend to imply trust from the get-go, hybrid work arrangements can add pressure on workers to prove to their bosses that they're not taking advantage of WFH.
This could show up in terms of constantly being 'always on' on digital channels and working after office hours on remote days, eventually leading to overwork and burnout.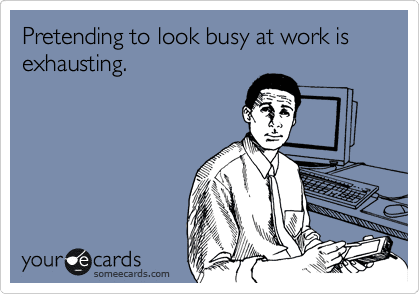 Presenteeism is estimated to cost organisations in Singapore S$7.6 billion because it's performative rather than productive, resulting in inefficient use of human and financial resources. Workers feel that being physically seen will be equated to dedication and hard work, regardless of the amount of work actually being done.
This is exacerbated when companies and leaders peg incentives and performance reviews to attendance rather than contribution.
3. Hybrid work can be mentally disruptive and destabilising
Finally, predictable and consistent routines are important for building stability and predictability, instilling a sense of security and control, and alleviating stress and anxiety.
In contrast, the staccato nature of frequently switching between 'working from home mode' and 'working from office mode' can be emotionally and mentally draining for most employees.
Having to constantly toggle between two workplaces and carve out two different sets of daily work habits can chip away at cognitive resources, resulting in unconscious emotional and mental fatigue.
This explains why fully remote or fully office-based employees seem to report better mental wellness compared to hybrid employees, as they have to spend less energy adapting and alternating between different work settings and pre-work routines.
"Unless this is something you have done in the past or have been doing for a while, it can be challenging to make the sudden transition to hybrid work," says Thais Pietro, leadership and behavioural health coach at Intellect.
"It's similar to moving to another country where, during the adaptation phase, people can sometimes feel stuck, overwhelmed, and unsure if they made the right decision."
4. For hybrid work to be mutually beneficial, employees and managers need to collaborate
While there are many benefits to hybrid work, it's important to recognise that it also comes with unique costs and challenges different from fully remote or fully office-based arrangements.
So what's the secret to making the most of hybrid work models?
For managers, the most important factor in helping employees achieve harmonious hybrid work is to collaborate with them.
Hybrid work may not be suitable for all. Some employees may thrive better in a fully remote environment, while others are better suited to being in the office five days a week.
Rather than dictating work schedules, managers should consult their team on what works best for them.
Here's what Thais advises:
She also advocates a management style that focuses on employee self-efficacy.
"Leaders should encourage employees to be more intentional about their time, by giving them more flexibility to shape their own workdays where possible," Thais explains.
Giving employees better control and autonomy over their schedules, and giving them space to practise self-care and trust to get their job done, will instil a sense of personal ownership and accountability for their own productivity.
More importantly, managers need to understand that hybrid work is not one-size-fits-all. Hybrid work could look very different from individual to individual and could vary from being in the office three days a week, twice a month, or for a full week every quarter.
"We're in a pivotal moment where good leadership matters more than ever. For managers, allowing for flexible work hours will result in happier, more engaged, and more productive teams," says Thais.
As for employees who want to "develop an overall healthy mindset and attitude towards change," she believes that it is "essential to have an open conversation with your leaders regarding what is working well, what has to be adjusted, and how it is impacting your emotional and mental health. Only then will hybrid work be sustainable."