"How can you take care of others if you can't even take care of yourself?"
It's clichéd but it's true, especially for HR professionals. With employee wellbeing becoming the talk of the town, expectations to outperform have greatly increased. What is often forgotten is that HR practitioners, despite their job titles, are also regular employees.
In a recent survey under Intellect's #CanYouHearMe campaign, 41% and 71% of 150 HR professionals in Singapore shared that they felt burnt out at least once a week and once a month respectively. Alarmingly, nearly half of them had no access to mental health services.
This begs the question: How can HR professionals care for their own mental health while supporting their organisations?
Intellect's Clinical Director Oliver spoke with IHH Healthcare's Group Head of Learning and Leadership Shailaja Sharma to uncover what it takes to keep a 500-strong HR team on its feet. You can watch a snippet of their conversation here:
Align the team on HR's priorities
IHH Healthcare embodies a five-pronged approach based on the World Health Organisation model of wellbeing. That encompasses physical wellbeing, mental wellbeing, emotional wellbeing, a sense of purpose, and recovery.
Shailaja emphasises that these aspects are interrelated; one affects the other and can create a domino effect on the individual. "An integrated approach made much more sense for us instead of looking at it in one dimension", she said, stressing the importance of preventive and long-term care.
That being said, the wellbeing of HR professionals is an oft-overlooked but critical one.
"A lot of HR professionals at varying levels across the chain of command have struggled as they have carried a disproportionate burden and load of supporting employees on the ground. The tragedy is this — people who need the most support think about supporting themselves the least", Shailaja said. According to her, the sustainable thing to do is for HR professionals to fill their own cups as it's getting depleted.
For example, as the classical spaces of work and home become enmeshed, a hard divide between one's professional and personal lives may no longer be the solution. Instead, it could lie somewhere between boundary management and integration.
"Work will be blended so how do you compartmentalise the shift and navigation of different aspects of your life?"
Compartmentalisation need not mean complex solutions. Taking a quick walk inside one's apartment or recording notes on paper, for example, could provide a momentary disconnect from work.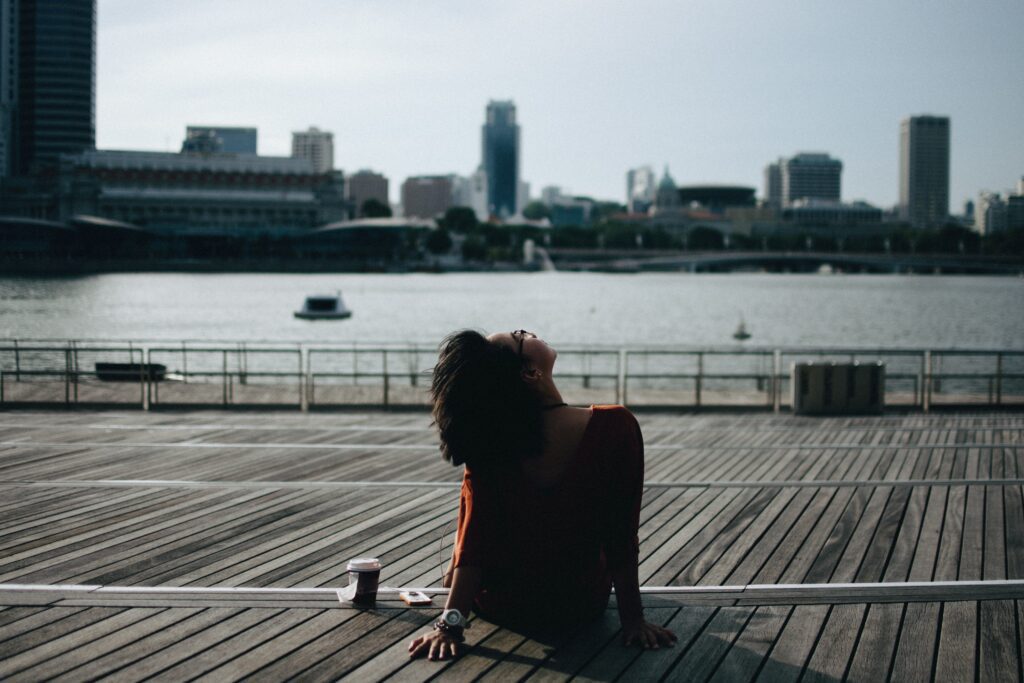 Focus on your people, not the processes
While HR professionals need not overhaul their systems, Shailaja believes that they have to look at the space not just from a process perspective but a people-oriented one. After all, the most viable way to maintain workplace wellbeing is for individuals to take charge of their mental health. Instilling a sense of agency in employees such that they can make judgement calls independently is therefore critical.
This entails creating opportunities for employees to reflect on their wellbeing. Not just the negative aspects, but also the positive ones. 
"There's so much focus on the dichotomy of good choices and bad choices. Mental health is a spectrum. It's not just the bad, she said.
Seeing mental health as a continuum also means customising care for varying levels of need. Some may benefit from coaching to rediscover their purpose at work and cope with feelings of burnout. Others may require trained healthcare professionals, specialists, and even medication. There is no one-size-fits-all solution, and everything boils down to personalisation.
"Providing a portfolio of choices, creating a sense of agency, creating awareness, and making employees feel like these things are important along with the choices they can make is very important," she stressed, adding that organisations also have to publicise these offerings and ensure that employees can access them frequently enough.
Get line managers and employees onboard
Not everyone knows how to kickstart a workplace wellbeing program, and organisations may be tempted to insert any solution as a stopgap measure. This could look like launching a token initiative, or rebranding the organisation with the taglines loud and proud. But the truth is that it's a long game, not a one-off undertaking.
"It's the daily working environment, the interactions with your team and your manager that really play a big role on how an employee feels, how they behave, what are the levels of stress they experience, and the level of de-stressing that happens as a result of the conversations and interactions they experience."
As an HR employer, she explains that every line manager has a responsibility to care for the people under them. IHH Healthcare advocates for this through feedback mechanisms, psychological safety, and inclusion.
"It is about the education of both line managers and employees. It is the dance that happens between a manager creating a psychologically safe space and an employee stepping into that safe space. Time will tell and it's a journey", Shailaja explained.
Rather than being seen as a KPI or tickbox, employee wellbeing should be embedded in the way a workforce is managed. Only then can your efforts go the distance and yield tangible outcomes.
"This is how the workforce of the future needs to be managed. This is how an organisation of the future needs to be led. We need to provide the resources, focus, and attention to ensure that the wellbeing and sustainability agendas are interwoven in the way we do business."