Life in the age of the COVID-19 pandemic has been nothing short of challenging, especially for the working population.
With more than 144 million jobs lost worldwide, the loss of employment was at an all-time high, and employees had to quickly adapt to remote working following office closures. Employees who have long been used to spending their nine to fives in bustling office environments and meeting rooms suddenly found themselves being bound to the four walls of their homes for over a year.
While the initial transition to working from home was viewed with excitement by some, it also introduced a slew of unexpected difficulties.
Working at home for an extended period of time can have debilitating effects on our mental health and wellbeing, such as workplace loneliness, difficulties focusing at work, and poor sleep quality.
Given how WFH is speculated to persist even after the pandemic, this is extremely worrying as maladaptive WFH practices throw off one's work-life balance and result in increased negative emotionality and declines in wellbeing among the modern working population.
To tackle poor mental health and psychological wellbeing, think of viewing your time at home as an opportunity to engage in self-improvement. Among the many self-care practices, reading self-improvement books is extremely beneficial for both the mind and body.
An abundance of studies have shown that reading improves mental acuity, our empathetic thinking skills, and helps with stress relief. Besides, self-help books contain plenty of useful tips that can be used to inform thoughts and behaviours in order to effectively elevate job performance, wellbeing, and satisfaction.
Here are some of the most inspiring self-improvement books as of 2022 that would make excellent companions for your time off work practising self care. Whether you're experiencing difficulties balancing your work and personal life or just trying to become a better version of yourself, there will definitely be something for you.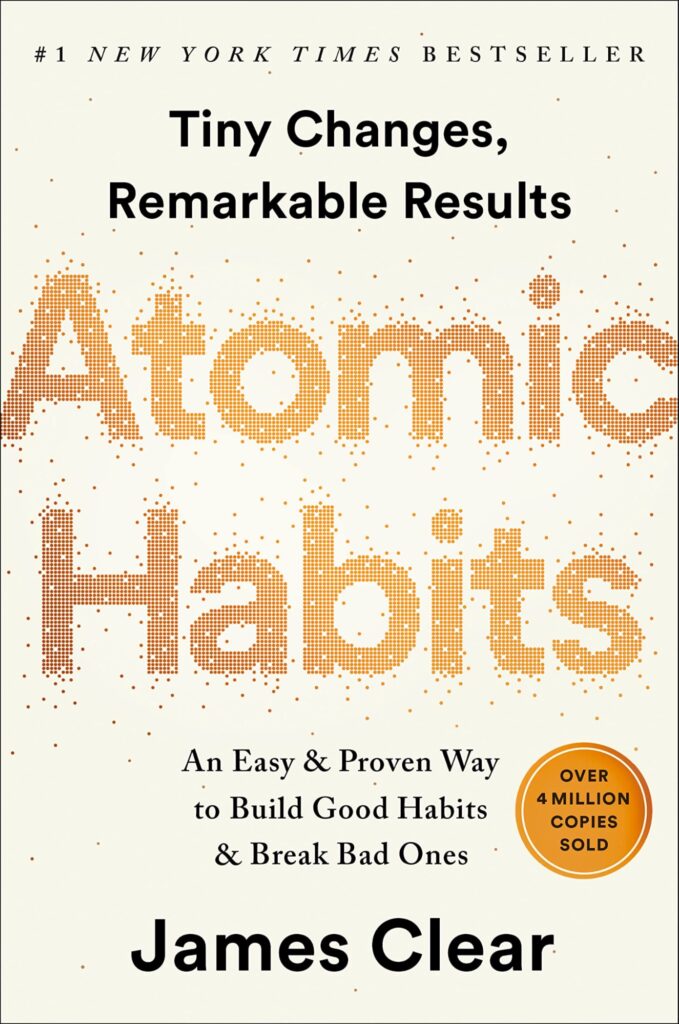 This sensational #1 New York Times and Sunday Times Bestseller by globally prominent expert on human habits, James Clear, is a life-changing guide that highlights the importance of taking tiny steps to modify your behaviour and transform your life for the better.
Having sold more than a million copies since being published, Clear attempts to help readers reperceive the way that life-changing habits can be fostered through what he refers to as Atomic Habits.
Atomic Habits are the small actions, minor decisions, and minuscule changes that we make in our daily lives such as holding a short work meeting, thanking someone for their hard work, or even doing five minutes of exercise.
Despite seeming absolutely insignificant, these habits exhibit a strong force of synergy that drives actual behavioural change when produced frequently. Sometimes, you don't always have to have big plans or carry out grand gestures to optimise your lifestyle and achieve improved wellbeing.
Through this impactful read, Clear details how exactly we can achieve desired changes in our life through the implementation of these habits. Readers will be introduced to the simple but effective technique of Habit Stacking, learn how to regulate their behaviours through the Two Minute Rule and what it means to enter the Goldilocks Zone.
Along the way, Clear relates the basics of these life hacks to theories of psychology and neuroscience as well as practical and motivating experiences by world-renowned Olympic athletes, entrepreneurs, and scientists.
Make sure to pick up this read to implement beneficial changes to your work life, relationships, and lifestyle!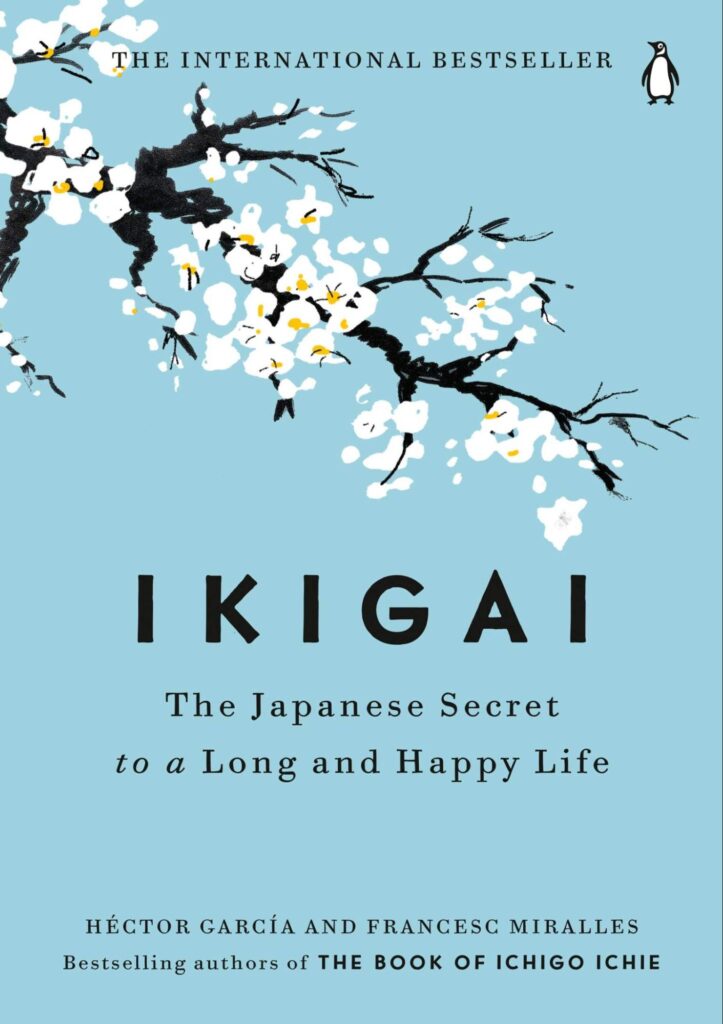 Happiness might be one of the most extensively studied but relatively poorly understood concepts in the world. Is there an answer to the longstanding question of "What does it mean to be happy?"
Well, one way to find out is through this international bestseller by Hector Garcia and Francesc Miralles.
"Ikigai" is the Japanese word for "the purpose of life", or more literally, "the reason to wake up in the morning". Some of us know exactly what that means for us, whereas some others are still working out what it signifies to them.
Nevertheless, the concept of Ikigai lives among each and every one of us. It isn't a conceptualisation of happiness, but a melting pot that lies close to our self-concept where our personal goals, ambitions, aspirations, satisfaction, desires and whims meet.
This eye-opening book will immerse readers in the world of balanced Ikigai and provide them with guidance on how to search for their own. Through the self-awareness and reperception techniques highlighted in the chapters, readers will be better equipped to carry out meaningful desired changes that will lead to greater joy and emotional balance in their lives.
Try finding some peace within yourself and your environment amidst the chaos of the outside world today.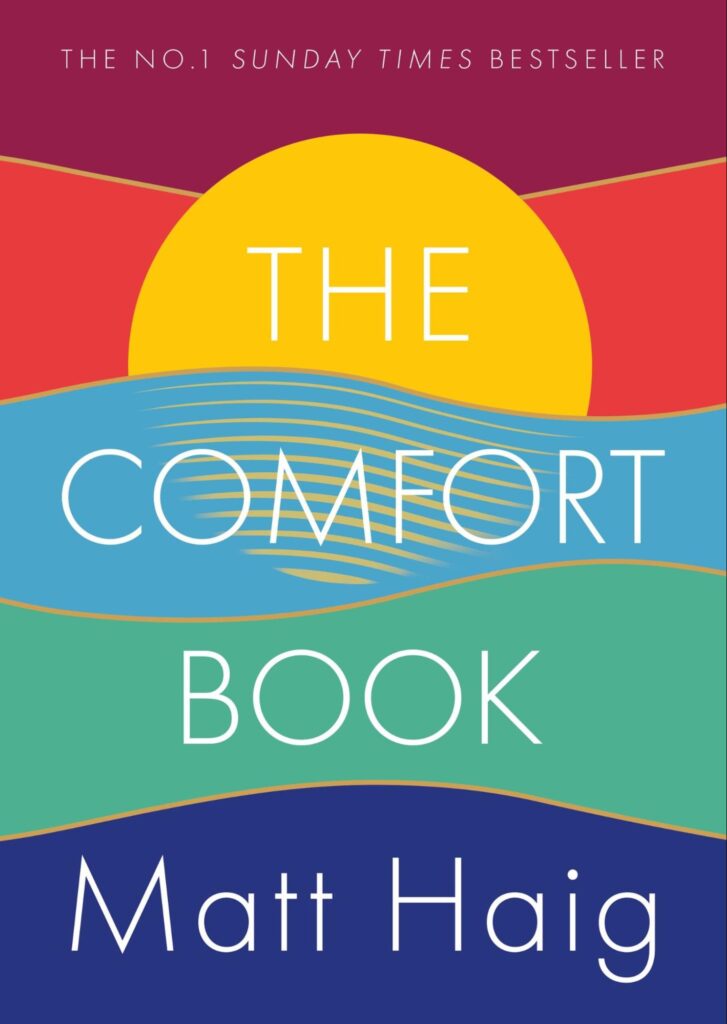 We often neglect the importance of healing and picking ourselves up before working on improving ourselves.
Matt Haig, the author of the #1 Sunday Times bestseller, Reasons to Stay Alive, showcases his witty way with words in yet another warm and comforting title.
The Comfort Book is a compilation of inspiring stories and compassionate words that provides readers with the message of hope and opens their eyes to the many possibilities in life.
Learn to perceive yourself and the world around you in a different light through the discussions of philosophy, self-reflective pieces, and narratives from renowned philosophers and survivors through the ages. Most importantly, you will learn that there is hope in choosing not to give up.
The pandemic has taken a huge toll on all of us, mentally and physically, and this book will provide you with the solace and comfort that you need to recover from any setbacks before propelling yourself further in the days ahead. Pick it up whenever you feel like you're in need of a warm hug or some genuine words of advice from a trusted friend.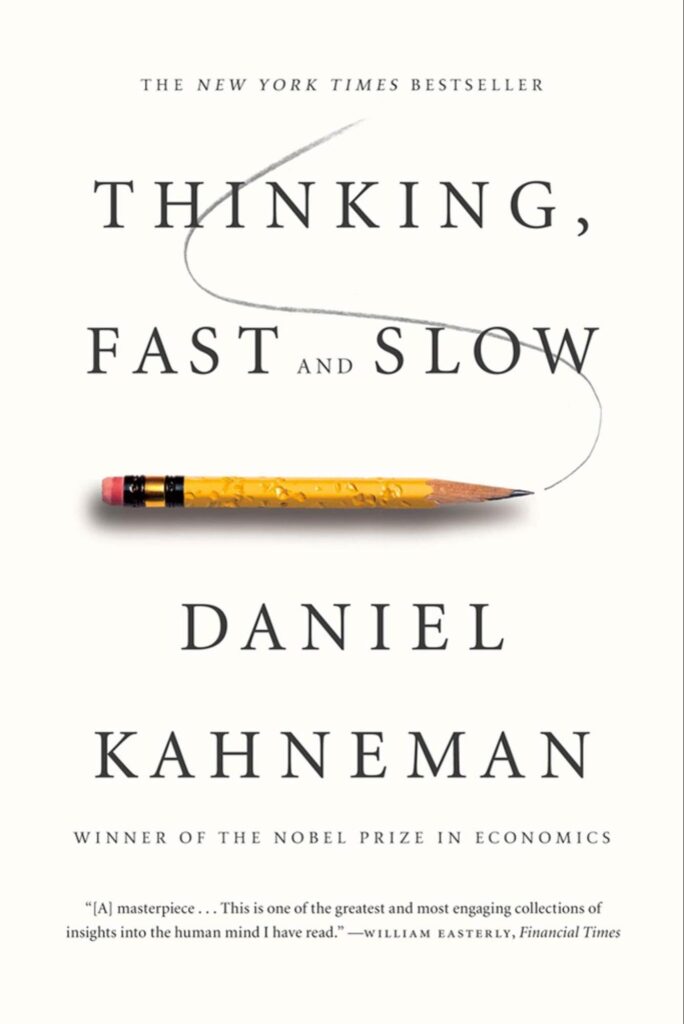 Decision-making is an important skill that every employee should be equipped with. Although they seem relatively simple, not many possess the ability to execute well-informed judgments.
This major New York Times Bestseller by Daniel Kahneman, a renowned psychologist and winner of the Nobel Prize in Economics, has sold more than 2.6 million copies over the past decade, and has been selected by the Wall Street Journal as one of the best non-fiction books of the year.
Groundbreaking and engaging, Thinking Fast and Slow is a contemporary classic that explores the human mind and introduces readers to the two main systems that guide our thought processes and behaviours.
System 1 refers to the quick-operating and intuitive system that focuses on processing emotions and feelings. Meanwhile, System 2 is the slower and more purposeful system that mainly processes thoughts in a logical manner.
Building upon the fundamental roles of both thought systems, Kahneman relates the integral influence that these systems have on our judgements of corporate strategies, the cognitive biases that we have while trading in the stock market, and other important business decisions.
Through a comprehensive discussion about the way our thoughts are shaped, readers are encouraged to take the time to evaluate their intuitions and engage in more slow thinking to facilitate better decision-making.
Furthermore, readers are provided with practical and life-changing advice that would help them understand the basis of good business and personal decisions as well as how different techniques can be employed to avoid mental traps or maladaptive thinking.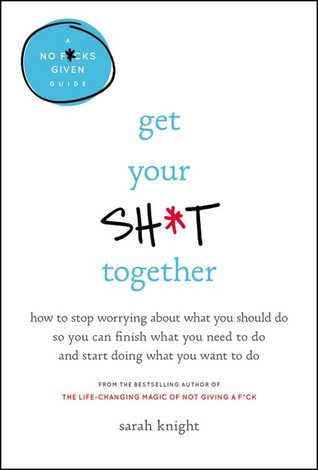 As literal as the title goes, Sarah Knight's second novel is a brilliant masterpiece that shines a light on the substantial importance of pulling yourself together even when things cannot seem to get any worse, which is especially relevant in the current age of the pandemic.
Given the endless uncertainties and ever-increasing troubles that seem to plague us on a daily basis, we often find ourselves spending more time worrying and ruminating on our problems than actually working on the tasks that we need to attend to. In this book, Knight details methods that readers can employ to clear their minds and get actual work done in her usual frank and witty style.
Having quit her corporate job in America and moved to another country with a clear-set plan in mind, Knight definitely knows a thing or two about goal-setting and achievement.
Employees who find it hard to commit to their work or personal goals in the long term will benefit greatly from this book by learning how to persevere through their hardships and work effectively.
Full of warm and intellectual insight, Dr Julie Smith details ways to master several life-changing skills that we need to deal with setbacks in life and foster better emotional and mental health in her debut book.
Mental and physical well-being is often accompanied by improved work productivity and performance. Basing her advice on her experience as a practising clinical psychologist, Dr Smith explains the basis of modern-day worries and shares expert tips and techniques on how to strengthen our mental health and resilience during the hardest of times.
Through the healthy coping methods and powerful wisdom contained within Dr Smith's words, Why Has Nobody Told Me This Before provides readers with a window of hope out of the darkness that they might be experiencing in life. It is also an excellent starting point for readers to navigate their way out of their troubles, be it anxiety, depression, poor motivation, sensitivity to criticism and so on.
Better mental well-being opens the doorways to increased positivity and endless possibilities. Through the application of the targeted solutions in this easy-to-read book, readers will be able to seek practical means of resolving their worries and find peace amidst all the chaos.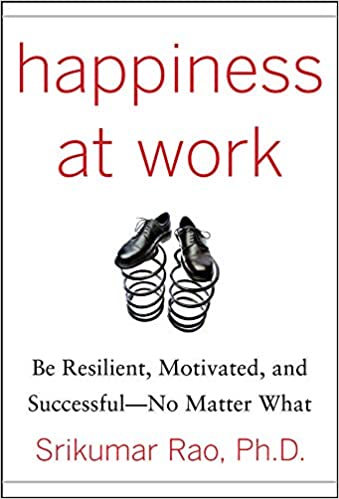 Workplaces are challenging landscapes riddled with an abundance of pitfalls and difficulties, especially amidst the current pandemic.
Coupled with poor adaptation and persisting stressors, some employees constantly find themselves experiencing miserable states of mind and everlasting anxieties. Hence, it's extremely crucial to foster healthier workplace practices and habits to find joy during such dire times.
As a significant protective factor against negative emotionality and poor mental health outcomes, resilience is an important resource that we draw on to seek happiness while navigating these tough situations. Through Happiness At Work, prominent business school professor Srikumar Rao conveys his take on how to be happy regardless of workplace stressors and negative conditions.
Drawing upon his unique insight into how our personal perspective shapes unhappy experiences and generates the reality that we live in, professor Rao lays out practical tips and techniques that readers can practice to shift their frame of mind and create more positivity in their lives.
Pick up this eye-opening title today to begin your shift away from negativity and strengthen your mental resilience to achieve joyous and content workplace experiences.
The WFH lifestyle can get pretty draining at times, especially when you also engage in leisure activities in the same space. When things get busy, we often find clutter building up, which adds to the frustration that we face and largely reduces work productivity.
Well, cleaning, or "hinching", as Mrs Hinch calls it, does not always have to be a dreaded chore. Mrs Hinch, who rose to massive popularity and stole the hearts of many with her captivating charm and unique social media content, attempts to reinvent cleaning by telling readers why cleaning is much more than another tedious task on our to-do list.
As a strong preacher of cleaning as a therapeutic exercise, Mrs Hinch shares her story, numerous smart cleaning tips, and how she utilises these tips to give herself peace of mind in the homely abode that she shares with her family.
Through Hinch Yourself Happy, readers will be introduced to the idea of cleaning as a means of stress relief and anxiety alleviation. You will also be able to pick up various handy tips that can be implemented to declutter and enhance the setup of your home office, which will lift your spirits and bring about a huge boost in productivity.
This is definitely the book for you if you would like to find inner peace while transforming your living space into a home.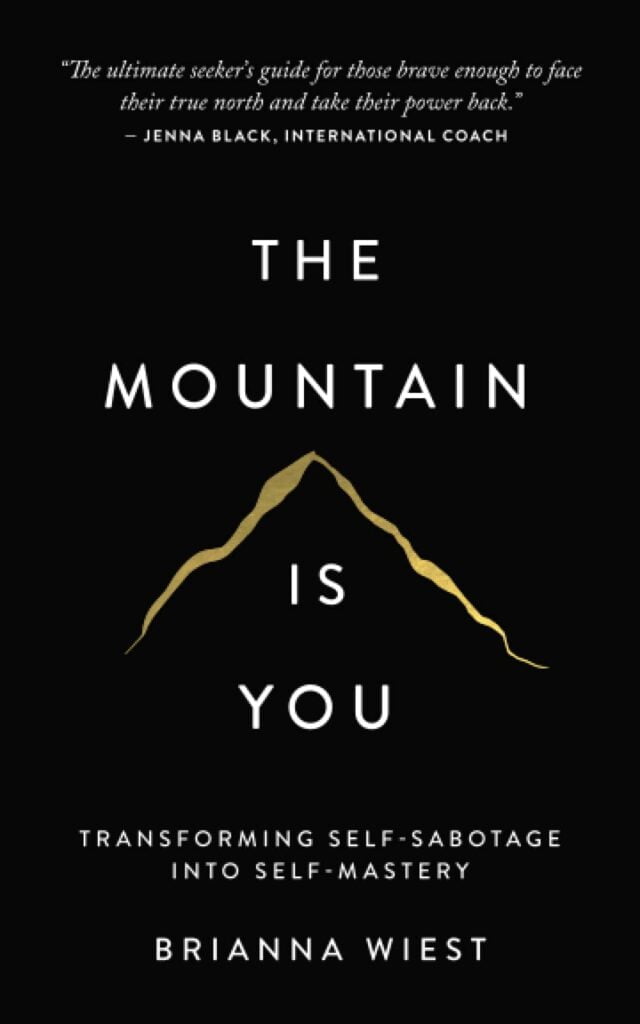 Self-sabotage is a maladaptive defence mechanism that we often engage in unknowingly. Be it when you're undermining your work performance, downplaying your abilities, or thinking that you're never good enough, self-sabotage thoughts and actions run rampant across diverse settings in our daily lives.
More often than not, these damaging behaviours eat away at our self–confidence and self-esteem, resulting in increased pessimism and negative emotionality.
Why do we self-sabotage? Brianna Wiest, the best-selling author of 101 Essays That Will Change The Way You Think, explains that it often occurs when we fail to manage conflicting personal needs, which is why such behaviours are so highly resistant to change.
Mountains have always been used as a representation of the major challenges that we need to scale across, and the same goes for self-sabotaging behaviours.
Through the insight and wisdom imparted by Wiest in The Mountain Is You, readers will gain a better understanding of their maladaptive thoughts, actions, and emotions as well as build stronger emotional intelligence to live up to our potential and view ourselves under a more positive light.
Thus, it is of utmost importance for us to face our own internal trauma and develop resilience toward them before being able to gain complete mastery over our own thoughts and actions.
We live in a fast-paced world where our days seem to pass by in a flurry of hustle and busy chores. This has been further exacerbated by the current pandemic, where our work and personal lives seem to intermingle in a blur across time.
The ever-changing dynamics of the world around us make it hard for us to catch our breath, and bring a plethora of debilitating effects such as stress, anxiety, burnout, mood dysregulation, and so on.
The Things You Can See Only When You Slow Down is a record dedicated to everyone out there that's finding it hard to catch up with the overwhelming demands of everyday life in the modern world.
This multimillion-copy bestselling book of spiritual wisdom about the importance of slowing down in our fast-paced world, by the renowned Buddhist author, Haemin, is centred on the message that we don't always have to move fast even if the world does.
Through the small excerpts about Haemin's personal life experiences and his insight on how to achieve inner peace and balance, The Things You Can See Only When You Slow Down provides readers with mindfulness guidance to better well-being and happiness in key areas such as relationships and self-compassion to help us develop deeper connections with ourselves.
The text is also accompanied by calming full-colour illustrations that serve as opportunities for us to notice that when you slow down, the world slows down with you.
Food for the soul
Self-improvement and discovery often come hand-in-hand, and these self-improvement books are an excellent stepping stone to better mental well-being amidst the difficult situations that we might be in.
Spend time taking in the words of wisdom across these pages, strengthen your resilience, learn how to deal with negative thoughts and emotions, and find out about sides of yourself that you never knew existed through this all-immersive journey of self-enhancement.