It's 2022, and the age of mental health being taboo may feel like a time of yore.
However, dig beneath the surface and you'll see that despite increased access to resources like therapy and social media posts telling us that it's okay not to be okay, the stigma attached to talking about one's headspace hasn't truly gone away.
But that doesn't mean all hope is lost. In fact, with most of us spending an average of 8-9 hours of our day hustling, inciting change can start at the workplace.
Being an advocate and ally for employee mental health needn't require us as employees to necessarily hold positional power either, with many ways to start from the ground up.
1. Have casual check-ins with colleagues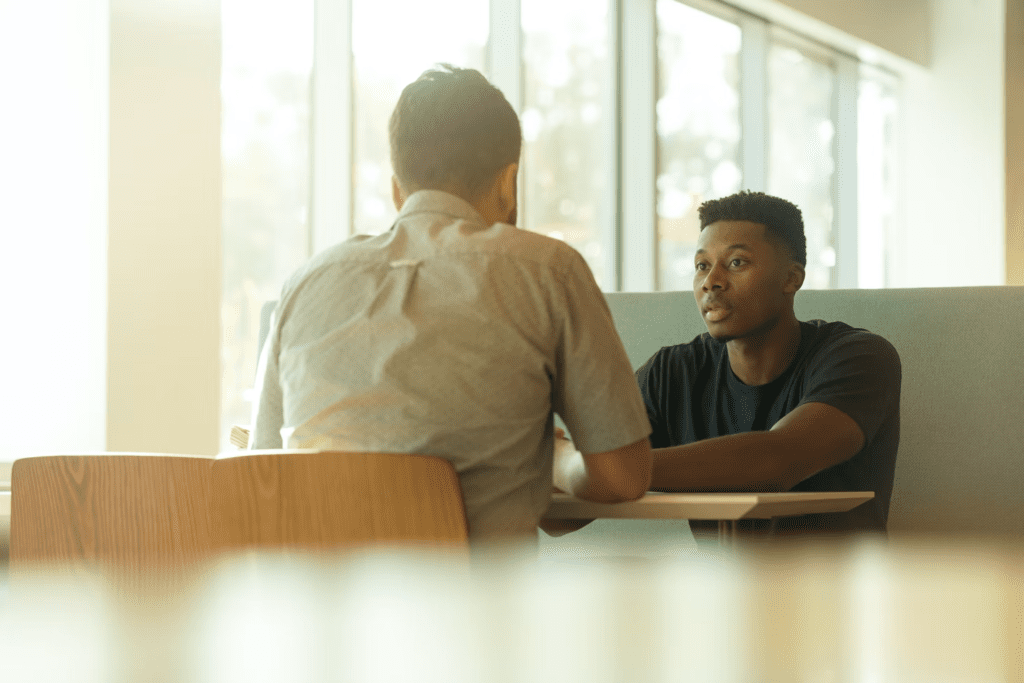 Think of these check-ins as a step above your everyday water cooler small talk. A simple "How was work today?" may garner a variety of responses depending on who you ask, but what it does is open you up as a beacon others can feel safe approaching.
In the long run, simple acts of compassion as such can shape a company's culture beyond "good vibes" and toxic positivity. Instead, it is one fueled by empathy and inclusivity, which can inspire fellow coworkers and new-joins to do the same.
It's important to process these conversations at your own pace as well – broaching the topic of employee mental health can be challenging for anyone, so starting small goes a long way
2. Encourage peer-led discussions
The merit of peer-to-peer sessions lies in two-way communication. Instead of being a passive listener, such as in settings like webinars or town halls, one is able to involve themselves as an active participant, which can feel a lot more fruitful.
Things like stress management, burnout, and engagement are intimidating to approach or admit in formal settings. Let's take performance reviews, where individuals can underestimate personal pain points in order to not come across as incapable or inept to higher-ups.
On the other hand, employee-led discussions and workshops have an element of relatability, which can make room for more candid and non-judgemental exchanges.
Topics can vary from company to company, and talking points can be gathered in a variety of ways. For example, those in senior or managerial positions can conduct pulse surveys to sift out common issues faced by teams, which can be used to lead discussions. 
3. Set clear boundaries
The corporate rat race—we feel it, we fear it. In an era where it's easy to become complacent with one's mental wellness because there are just other "more important" things to do, keeping our priorities in check is vital.
The key? Identify your boundaries, and be empowered to stick to them. This can come in the form of something as simple as clocking out on time, to rejecting tasks that are out of your bandwidth. Boundary setting can feel like a slippery slope – there may be a sense of guilt that comes along with learning to say no in a work setting. Having an open conversation with your manager can help mitigate this while remaining transparent and professional.
Those in mid-level positions can take this opportunity to implement boundaries within teams to ensure employees are aware that their worth goes beyond tangible variables like productivity. These boundaries can come in the form of no-meeting days, or even flexible hours that allow teammates to work at their own pace.
4. Kickstart company-wide initiatives
"Big-ticket" initiatives can look like organising seminars led by psychologists or even experts in areas that may be lacking in the workplace, whether it be time management or LGBTQ+ inclusivity. Promoting mental wellness can also be done in "fun" ways, such as office-wide activities and interest groups. Think company activities like escape rooms or yoga classes, which can bond teams while having a good time.

But one-off events aren't enough. That explains why employees are pushing for sustainable benefits such as free or subsidised therapy sessions by external providers—and companies are listening.
Some are working with providers to offer voucher bundles that individuals can use as and when required. Others, like Tech In Asia, have seen utilisation rates climb to 75% through more scalable and holistic solutions like Intellect. These therapy sessions are also kept strictly confidential, giving individuals a safe outlet to turn to in times of stress.
Destigmatising mental health in the workplace
Normalising mental wellness is an ability that goes beyond one's position in the office—whether you're a CEO calling the shots or a fresh graduate stepping foot into a new industry.
Making a change can feel scary and above one's job scope, but knowing that these efforts will not be in vain is empowering, and something worth taking the time for.