Everyone is familiar with what a brand ambassador is – they're celebrities, influencers, or key opinion leaders who promote an organisation's products or services. But mental wellness ambassadors? That may be new to some of us.
In 2023, Singapore introduced an initiative that trains grassroots leaders to be mental wellness ambassadors who can identify and engage with residents facing mental health issues. This role is not only increasingly prevalent in community settings but has also made the leap into the corporate world, with Young NTUC introducing a peer support training program to strengthen wellbeing support for youth at the workplace.
Spotify and Foodpanda are among the organisations that have taken to appointing mental wellness ambassadors in the workplace. But who are these people and what do they contribute?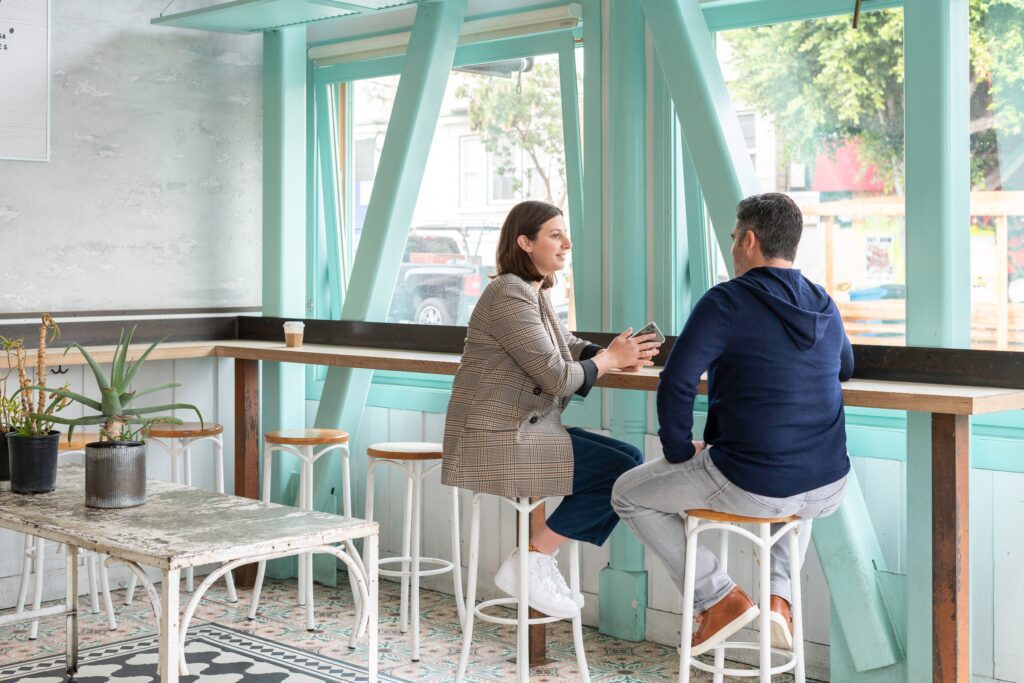 Creating a first line of defence
A survey by Channel News Asia (CNA) found that 66% of respondents in Singapore were concerned about the stigma surrounding mental health. More often than not, employees shy away from important conversations for fear of being perceived as "weak" or "incompetent" by their higher-ups.
This is where a mental wellness ambassador comes in. According to Malcolm Cairns, chief executive at the digital health firm Reframe, they should have the following attributes:
They should be friendly and approachable. Such a disposition will encourage team members to take the first step and reach out.

They should be trustworthy individuals. Dealing with sensitive issues involves safeguarding their team members' privacy and confidentiality.

They should be good listeners. Often, team members in distress are looking for support rather than solutions. Unsolicited advice may harm their rapport.
As one might imagine, it is most important for a mental wellness ambassador to be, above all, willing and earnest. This explains why they are often volunteers. While it helps if the candidate has a relevant background (e.g. majored in psychology in school), this is a gap that can be filled with training programs such as Mental Health First Aid™ (MHFA).
MHFA is an evidence-based toolkit that empowers employees, managers, leaders, and individuals to take concrete steps in effectively supporting those with mental health problems. Essentially, they train your mental wellness ambassadors to be first-responders in the workplace.
By the end of the training, they will be able to spot red flags, support fellow employees effectively, and make appropriate referrals when the issue is beyond the scope of their expertise or escalate situations as needed. For higher-level interventions, employees should be referred to coaches, counsellors, psychotherapists, or even psychiatrists.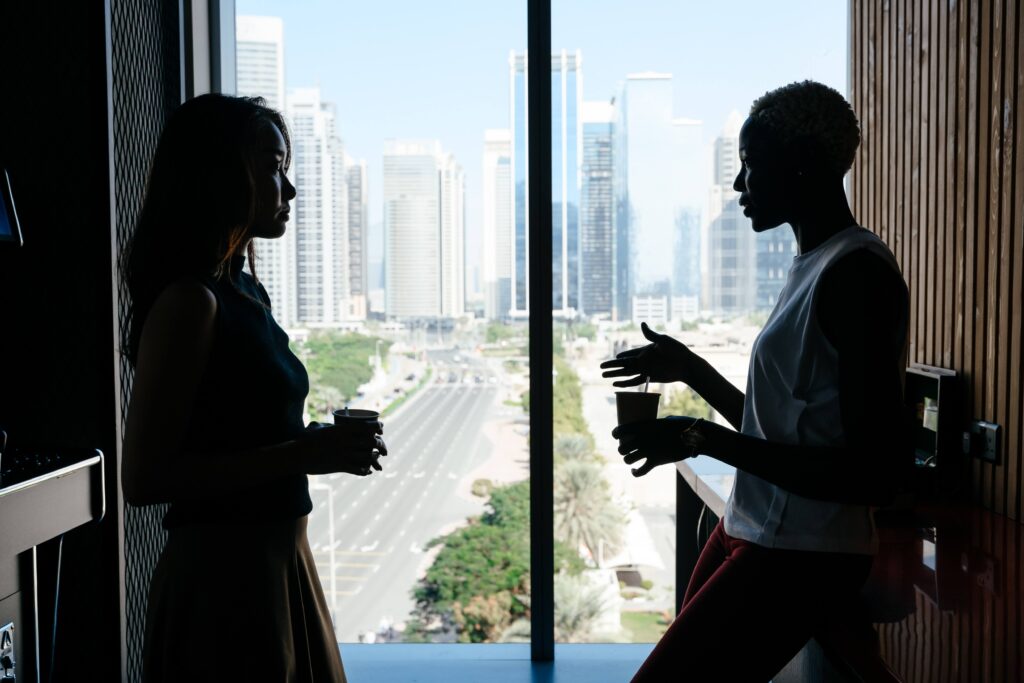 How Spotify does it:
Spotify was ahead of their time, introducing their Heart & Soul Ambassadors two years before the pandemic broke out. They support the organisation by:
Having an open and supportive conversation about mental health
Demonstrating empathy and non-judgemental listening
Recognising some of the signs and symptoms of common mental health issues
Intervening in a mental health crisis
Guiding towards professional help and the appropriate internal support
Besides creating a safe space for their coworkers, mental wellness ambassadors also actively promote the organisation's well-being program and share resources with other employees. These include programs such as:
Substance Awareness and support
Global Domestic Abuse Support to address the increase in physical, sexual, psychological, and economic abuse during the COVID-19 pandemic.
Eating Disorders Awareness Week in 2021 to demystifying eating disorders.
They also modelled vulnerability by sharing personal stories – a classic example of mental wellness ambassadors at work. Sometimes, the lived experiences of others resonate with us far more than a self-help book might.
Alleviating burnout among managers and HR
In an organisation without mental wellness ambassadors, people will most often approach their managers or HR. However, there are two main drawbacks with this status quo.
The first is that managers and HR professionals are no substitutes for mental health practitioners, as our partner, Tech in Asia, rightly pointed out. Without specialised training, Well-intentioned conversations might unintentionally become one-sided, leaving employees feeling unheard and disconnected. This not only fails to address their experiences but also strains the vital bond between team members and their leaders.
But that's not all. The burden on managers and HR professionals can be overwhelming. Dealing with personal wellbeing matters on top of their regular responsibilities adds significant stress to their already full plate. In fact, a survey conducted by Intellect and Milieu Insight in 2022 revealed that a staggering 3 out of 4 HR professionals in Singapore experience burnout at least once a month.
Enter mental wellness ambassadors, who are trained to fill the gaps in traditional support systems. When Spotify started their Heart & Soul team, they trained their employees in subjects like inclusion, unconscious bias, warning signs for substance abuse, and how to support team members who suffer from it. Later, in 2021, they were also trained in MHFA.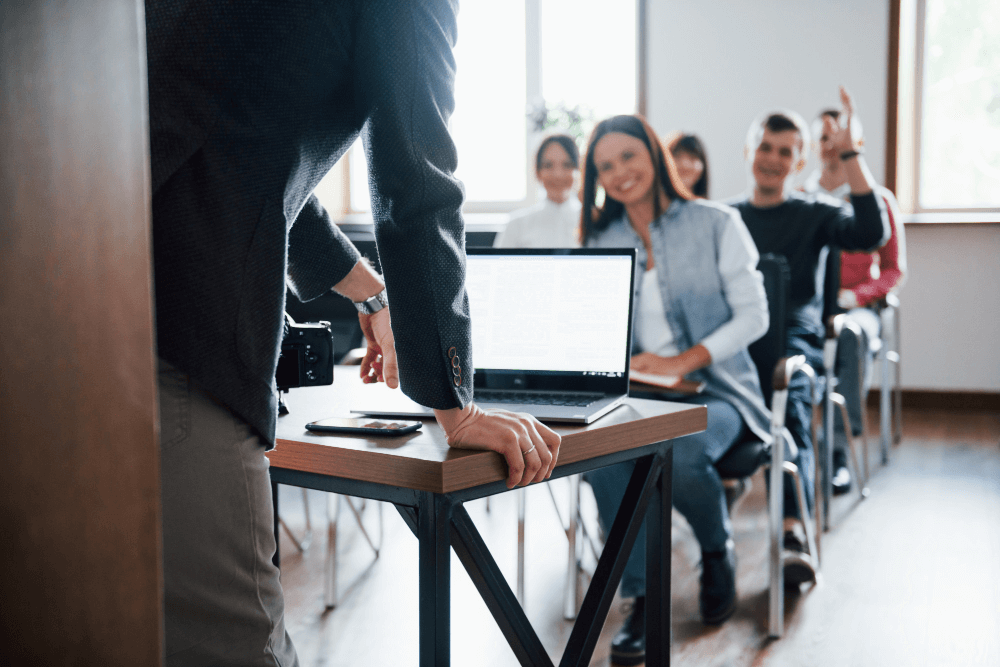 Furthermore, they bring strength in numbers where managers and HR professionals may fall short. Gone are the days of relying on just one line manager. Now, employees have access to a pool of mental wellness ambassadors from diverse walks of life, improving the availability and quality of care provided.
A soon-to-be retiree may find solace in discussing their anxieties with a mental wellness ambassador who is relatively senior, while a new mom may feel more comfortable sharing her concerns with a fellow female ambassador who has navigated the challenges of motherhood. Insurance protection provider Brightside, for instance, handpicks ambassadors of different ages, genders, and positions for this very reason.
Nurturing employees for leadership roles
The pragmatic may wonder: Why would employees be willing to take on an additional workload if they are already swamped with work? Again, we return to how employee motivations have shifted across the years.
According to Harvard Business Review, over half of the millennials surveyed expressed that having a positive impact on the world through their work is very important. Moreover, more than 9 in 10 workers would be willing to earn less money for the opportunity to engage in more meaningful work.
For employees who are passionate about supporting their communities, being a mental wellness ambassador is an outlet to channel that even if their career trajectory leaves little room for it.
More importantly, with proper training such as MHFA, employees have the opportunity to acquire soft skills that would one day become the prerequisites of managerial and leadership positions.
With the burnout epidemic underway and artificial intelligence on the rise, emotional intelligence is becoming a highly sought-after skill in organisations and the wider job marketplace. Times are changing, and mental wellness ambassadorship may thus be a training ground for future leaders who can be attuned to stakeholders and respond appropriately.
Intellect – the only licensed MHFA provider in Singapore
Any aspiring mental wellness ambassador can embark on self-guided learning, but few can translate theory into practice in the moments that matter.
Compared to similar programs in the market, Mental Health First Aid™ (MHFA) prioritises application, engaging participants in simulations of real-life scenarios so they can rise to the occasion when needed. As of 2023, Intellect is proud to announce that we have been appointed the sole licensed provider of MHFA in Singapore.
Read more about what the course entails here.