Awareness about supporting mental health in the workplace is rising in Singapore. It's not just a recent post-pandemic trend: mental wellbeing programmes in the workplace yield a significant return on investment—as much as USD 4 for every dollar invested, according to the World Health Organisation. The WHO further explains that "workplaces that promote mental health and support people with mental disorders are more likely to reduce absenteeism, increase productivity, and benefit from associated economic gains."
These mental health services are sorely needed in Singapore. A Microsoft study revealed that 37% of Singapore workers experienced burnout in the workplace: the highest in the region. The country's most recent Mental Health Study found that one in seven Singaporeans experienced a mental disorder in their lifetime (compared with one in eight Singaporeans in 2010). This prompted three Singapore employment organisations—the Ministry of Manpower (MOM), the Singapore National Employers Federation (SNEF), and the National Trades Union Congress (NTUC)—to issue a tripartite advisory on mental wellbeing at workplaces, citing workplace stressors as a factor in the rise of mental health issues. The advisory's recommendations include:
Appointing mental wellness champions.
Raising awareness about mental wellbeing programmes, including those provided by the Health Promotion Board.
Providing access to Employee Assistance Programmes.
However, from unclear communication to low accessibility, poor implementation of workplace mental health services can lead to low take-up rates. Multiple studies show that utilisation of Employee Assistance Programmes is between 3 to 6%, and in another study only up to 10%. These are discouraging numbers given the investment it takes to launch an EAP for the workplace.
How can companies ensure that they implement a mental wellbeing programme that will be used by the people who need it most – a successful programme, in other words?
From an effective communications strategy to embedding mental health support in an organisation's core, no matter its size, here are ways organisations can roll out an effective mental wellness solution in the workplace.
Destigmatise seeking support
One of the main barriers to accessing workplace mental health services is employee stigma. However unfounded, employees may feel that the information collected on them is intrusive or can be used against them.
"For some EAPs, if you call the helpline, they have to do something like a triaging process or assessment," explained Alicia Yoon, Client Success Lead at Intellect. "It can be 20 minutes of questioning the employee and getting their employee ID. Employees might feel like, 'is my manager going to know this? Is this going to affect my career progression?' That can contribute to the stigma that employees might have."
Some employees might also consider calling an EAP helpline only when they are at a breaking point. "Traditional EAPs address people who are distressed and need support," said Alicia. "Let's say that's 5% of a company. But what about the other 95% who don't identify as being in distress? That is a gap. You should not have to wait to be in distress to get support."
To address this, consider implementing a top-down and bottom-up approach.
Top-down: Get leadership buy-in. Encourage leaders to familiarise themselves with mental health options so they can refer their employees. Encourage them to walk the talk by championing mental wellbeing and sharing their own mental health journey.

Bottom-up: Empower employees to take charge of their mental wellness. Emphasise confidentiality. Let them know that the mental health programme is for their personal support, not just a blanket solution offered by the company. Remind them that the programme is not used to track who requires support and that accessing it has no bearing on their career.
While traditional EAPs are reactive, Intellect's approach is proactive. Instead of only accessing support in a crisis, employees can use the Intellect mental health app to connect with coaches, build skills, and even share things they may not be comfortable sharing with a manager. Because coaching is done virtually, privacy is guaranteed and stigma is lowered.
Embed mental wellbeing in the organisational strategy
For multinational organisations, employee mental health may be an organisational priority with a global cascade to implement programmes across all offices. While it's good to prioritise mental health support, a blanket approach won't effectively address an organisation's specific needs, especially if it doesn't consider cultural and geographic nuances.
One of the reasons why Intellect has a 10x higher adoption and utilisation rate compared with other EAPs is because we closely work with HR and leadership to understand the organisation's goals and objectives before designing an implementation plan that considers:
Employees: How can they best access mental health support? What are their concerns about cost, privacy, and connectedness?
HR leads & teams: How can they address low awareness and utilisation? How can they help employees overcome stigma? What are their challenges in measuring impact or seeing results?
Organisations: What are their key issues regarding employee engagement, productivity, absenteeism, and turnover?
As we work with organisations to answer these questions, we work with leadership to incorporate mental health in their organisational structures and policies. This creates a long-term sustainable workplace culture that prioritises mental health.
We measure impact over a long-term partnership with an organisation. But what we can immediately see is VOI or value-on-investment. "Companies we work with see data that they've improved employee engagement," said Alicia. "Their employees report higher productivity and that they are more aware of having leadership support—and there is a lot of research to show that if employees feel supported by an organisation, they are more likely to stay. Employee satisfaction and happiness are the kind of value-on-investment outcomes we can show."
Customise it for the organisation's size and location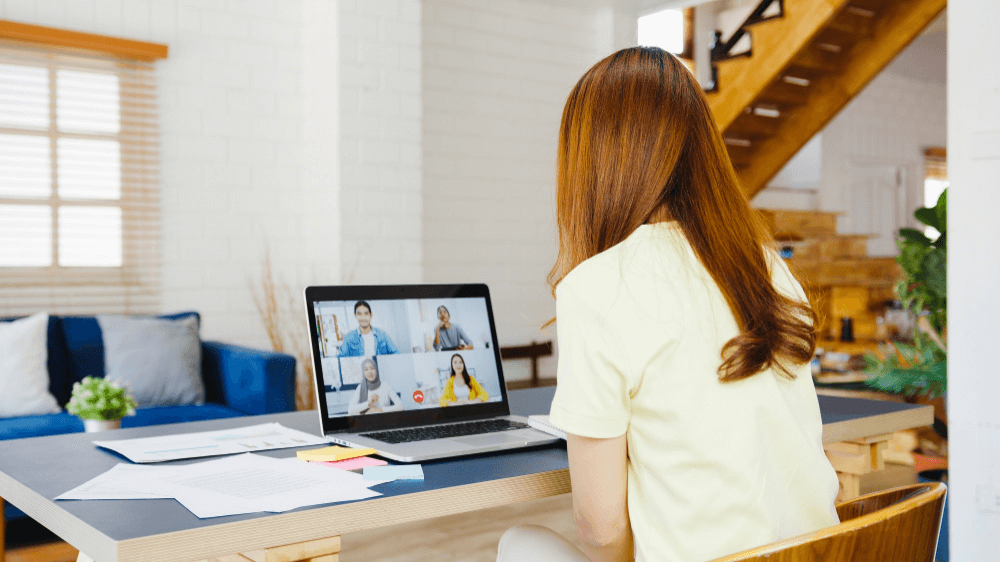 A successful mental health service should work for whatever an organisation's size or work arrangement (onsite or remote) by rationalising cost and accessibility.
SMEs may be unable to access EAPs because of the prohibitive cost for historically low utilisation. However, they can still support employee mental wellbeing through mental health apps such as Intellect.
Intellect is flexible enough to partner with large enterprises, such as Mercer, to SMEs. For SMEs, the Intellect base plan is an affordable way to let employees access the app and get coaching. Depending on the organisation's needs, more services can be added to the base plan.
Companies in a hybrid or remote work arrangement can also encourage mental wellness for their employees through regular communications in the channel of their choice—Teams, Slack, or even employees' regular check-ins with managers. The important thing is for leaders to continuously emphasise that it's okay to seek support.
Intellect is a good choice for hybrid or remote companies because our coaching and counselling capabilities are all virtual. Unlike the weeks-long wait time at traditional EAPs, managers of employees who need support can immediately refer them to counsellors via the Intellect mental health app.
"We're not training managers to be counsellors," said Alicia. "If you have a team member that needs support and they come to you, you don't need to solve their problem. All you need to do is encourage them to access Intellect."
Enhancing workplace mental health
No matter what approach organisations take in rolling out a mental wellness programme, remember that everyone in the company plays a part in its success. As important as leaders' roles are to champion mental health and encourage help-seeking behaviours, all employees can contribute towards a proactive wellbeing culture through sharing experiences with each other and normalising conversations about mental health.
Interested in understanding how Intellect can help you roll out a mental health solution that works? Reach out to us for a demo today.