The science is in: healthy, happy employees are more productive. Ongoing research on the strong link between employee health and performance has pushed more organisations to pay attention to corporate health and wellness. Managers now realise the importance of not only developing an employee wellness programme but also maximising its effectiveness.
Components of an employee wellness programme
Incentives in an employee wellness programme include health insurance, fitness memberships, well-being stipends, counselling, and therapy.
But we can't automatically assume that employees know how to access them. Information on the employee wellness programme should be at your workforce's fingertips, and awareness can be reinforced through seminars and workshops. Resources aside, adaptive and flexible policies relating to job location, working hours, and leave days are also essential to employee engagement and talent retention.
Key issues with employee wellness programmes
What goes into an employee wellness programme differs across companies, but most would agree that programme selection is only the first of a long line of ongoing challenges. How is the programme working for your employees? This can be deduced from the employee wellness programme's utilisation rates; low take-up rates usually point to any of the five pitfalls.
Short-term nature
Standardised schemes such as employee assistance programmes (EAPs) provide a reactive rather than preventive approach to well-being and mental health concerns. Typically, employees are limited to four to six counselling sessions, which can take up to a month to schedule each time. The care provided is neither timely nor sustainable, and the low utilisation rates of EAPs reflect that.
Like our physical health, mental well-being is all about regular maintenance. Intellect gets it, which is why we offer unlimited counselling sessions all year round, same-day booking, and 24/7 access to our messaging and self-care app. This is a far cry from the five- to six-week waits for appointments through traditional EAPs, during which employees' conditions can deteriorate rapidly.
The result? Just three months after signing up with our programme, Schroders' sign-ups and active users shot up by 28%, with nearly a fifth of employees consistently engaging in coaching. Over 58% of FoodPanda's employees shared an improvement in their mental health with the use of Intellect. Read more about how Intellect compares with EAPs here.
Lack of employee input
Feedback is a critical mechanism in any programme, and it only makes sense to consult employees when designing a wellness programme for them.
As Mercer Singapore's Health Leader Neil Narale shared during Mental Health Festival Asia 2022, more companies are resorting to systematic employee listening, wherein organisations capture employee sentiments with tools like pulse surveys, engagement surveys, listening sessions, and executive leadership talks. Such efforts create psychological safety, spark co-creation, and make employees feel more involved.
For Intellect partner The Secret Little Agency (TSLA), employee listening is as simple as noticing how an employee marked lunch hour as "sacred time," something that was neglected during lockdown when people worked through mealtimes. With this simple yet powerful recognition of people's need for undisrupted breaks, blocking off the lunch hour was implemented companywide to great outcomes.
One-size-fits-all approach
No two employees are the same, and many standardised wellness programmes fall short of addressing diverse concerns and stressors.
One organisation that bucked this trend is Google. During the pandemic, the company introduced new types of leaves for employees who could not utilise their original entitlements. Benefits were personalised to the employees' needs, including baby bonding leave for parents, vision insurance that also covers dependents, and programmes to improve financial peace of mind such as one-on-one financial coaching.
As a modern mental healthcare solution, Intellect understands the importance of customisation, and provides a dedicated client success team to ensure this, equipped with organisational psychologists and customised support.
Poor communication
The best programmes will come to nothing if employees are unaware of their existence. More than telling employees of its benefits, companies also have to walk them through the user experience. Intellect, for example, helped Shopback create a launch webinar to introduce the components of their employee wellness program.
Beyond operationalising it, companies can invite employees' buy-in by emphasising its confidentiality and assuaging fears that using the programme will hinder their careers. Company leaders can also adopt the top-down approach by sharing their well-being journeys and how they've benefited from the program. This sends a resounding message that the company takes its people's well-being seriously.

Follow-through is just as critical as onboarding and can be done through an organisation's main communication channel or one-on-ones. Learn more about implementing a workplace mental health solution successfully here.
Stigma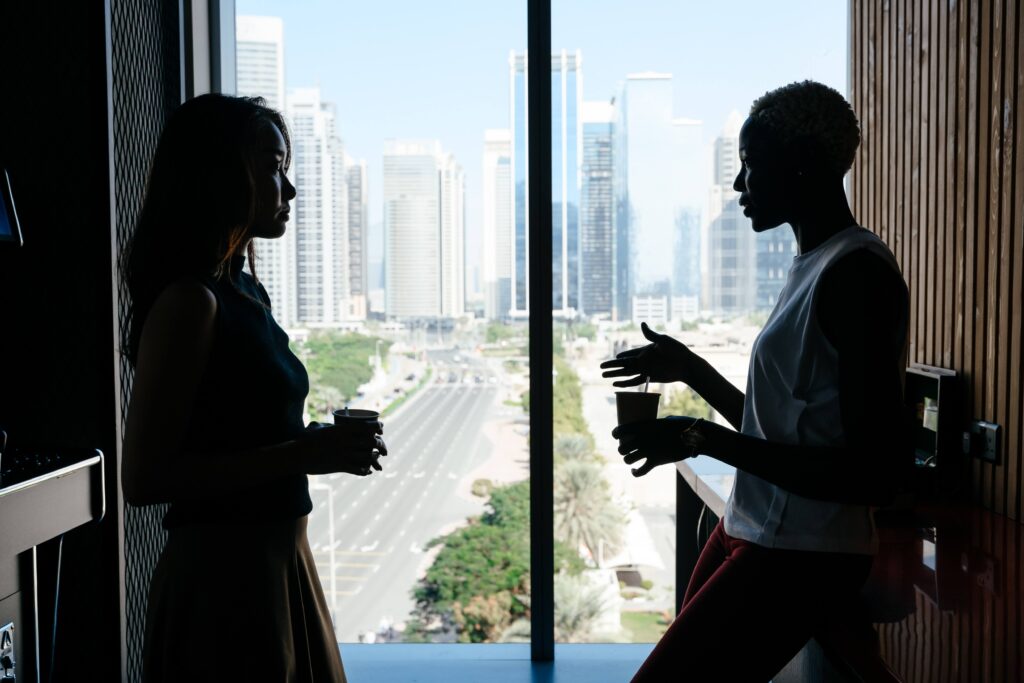 We've come a long way, but prejudice, ignorance, and discrimination still deter employees from seeking help for fear of jeopardising their careers.
At Tech In Asia, CEO and founder Willis Wee leads by example by sharing his experience on Intellect openly. Other company leaders who benefited followed suit, creating a virtuous cycle that showed team members there's no shame in seeking help.
Meanwhile, Omnicom Media Group's Mind Over Media initiative shone the spotlight on their leaders' vulnerabilities. They shared stories of difficult times, and how they dealt with loss and the hardships of lockdown. The result was a powerful understanding that everyone is human and there is no shame in struggling
How Intellect can help
Apart from stigma, Intellect also addresses another concern: data privacy. Since coaching is done virtually with strict adherence to privacy laws, employees can be assured that personal and sensitive information will not be compromised. Additionally, our Zero-Knowledge Encryption Technology protects employee data from both the company and Intellect's engineers. Intellect also complies with Singapore's Personal Data Privacy Act (PDPA), noted by CTO Anurag Chutani as one of the strictest in the region.
Mental well-being is not an item on the checklist; it requires ongoing maintenance of our psychological health. Book a demo with Intellect today to see how your organisation can achieve its corporate health and wellness goals.